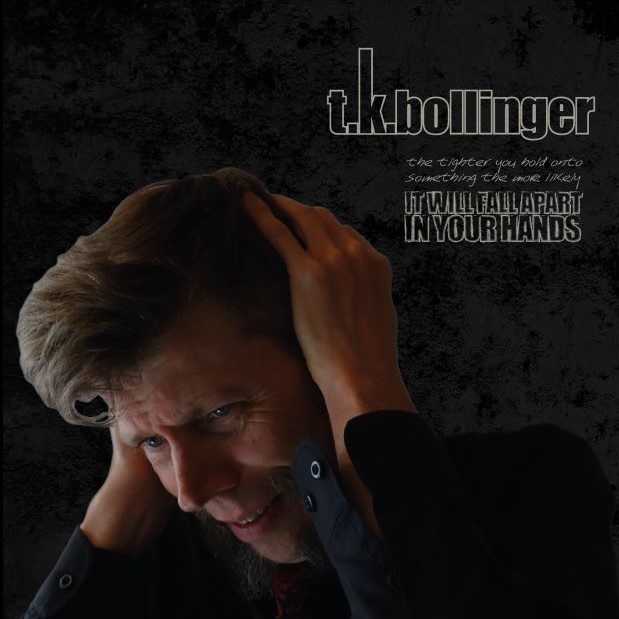 Business is slow in the gothic country genre. Not much sign of life (or death for that matter). But there's actually one Australian artist who is swimming against the tide, namely self-appointed sadsack T.K. Bollinger. He carries all the weight, like Atlas, with the world on his shoulders. The last couple of years he has been releasing albums thick and fast: "Shy Ghosts" (2016), "What's Left Now You Are Dead To Me" (2017) and "The Tighter You Hold Onto Something The More Likely It Will Fall Apart In Your Hands" (release date July 31, 2018). However, a high rate of production has no intrinsic value. There's an inevitable tradeoff between quantity and quality, especially in music. The gothic country genre is no exception, on the contrary. However, there's no compromise of quality, but definitely a change of direction in this case. T.K. Bollinger doesn't seem to be particularly interested in repeating himself. T.K. Bollinger often dwell on music in general and its function in particular. He has come to the conclusion that music is probably pointless if it doesn't reach out to the listener. He is more than any other artist I have come across interested in how his music is perceived by other people. In any other context, I would probably have made a sardonic remark or written something semi-acidly of our zeitgeist with the presence of vanity, narcissism and constant need for confirmation. But, I know that this interest emanates from genuine curiosity and candid wonderment. The new album in his own words: "This year I've been working hard on a bunch of songs that have been tied together by a few interwoven themes. Letting past fears and misfortune go; losing dreams and looking for new hopes. I've called this album, somewhat aphoristically, The Tighter You Hold Onto Something The More Likely It Will Fall Apart In Your Hands. For those of you who know my work these songs, while still mining the same sad melodic ore of past recordings, are definitely different in the approach I've taken and the musical treatment I've applied." The album contains ten songs and is approximately 50 minutes long, which is more of an EP with Bollinger standards. Let's go over and dissect the album.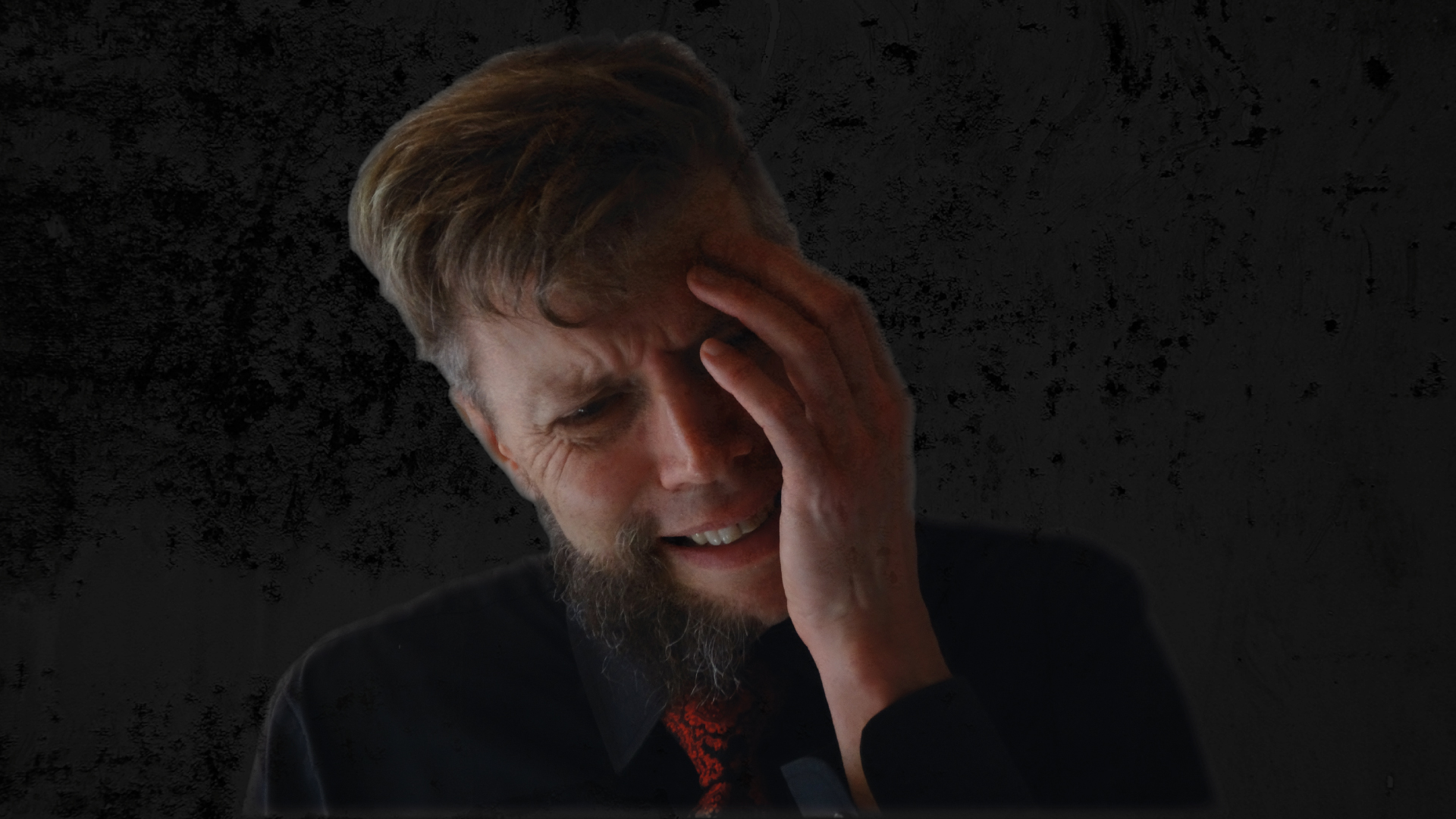 I've been pre-listening to the upcoming album for a couple of weeks, but I got stuck on the opening song. All T.K. Bollinger albums begins with a strong opener. This album is no exception. The first song is "Living God" and deals with the ambivalent feeling of loss of waking up from a beautiful dream. "Such dream have a cost / When awake you feel the loss / Since that time I live in hope to find / Paying the price to the living God". The vocals and the instruments are in perfect harmony. The introduction to the album is so epic that for a moment I worry that T.K. Bollinger has burnt everything he got in the opening song. Fortunately, this isn't the case here. So far, so good. However, the shift in style in the second song "Now Or Never" couldn't be greater. It's a funky song, almost dance groove music. It deals, as I understand it, with the long-awaited breakthrough that is bound to happen (any day now). "You may have forgot your self respect / That's not something I'd give up / Not Now or never". The third song "Colour By Numbers" is haunting and deals with what you expect and what you get from life, which is an universal theme. I especially like the chorus: "It's there any wonder we no longer get along? / We coloured love by numbers and got the palate wrong". The arrangement is sparse and built around the vocals. The fourth song "Lurking (Help Me Through The Day)" deals with what helps us make it through the day (not the night, that's another song by Kris Kristofferson). The first line [not shown in the lyrics] is "You help me make it through the day" sounds like it's sung through a vocoder (a category of voice codec that analyzes and synthesizes the human voice signal). This song doesn't belong to the strongest on the album. At this point, I'm beginning to wonder where all this is going. The shift in style isn't drastic, but distinct.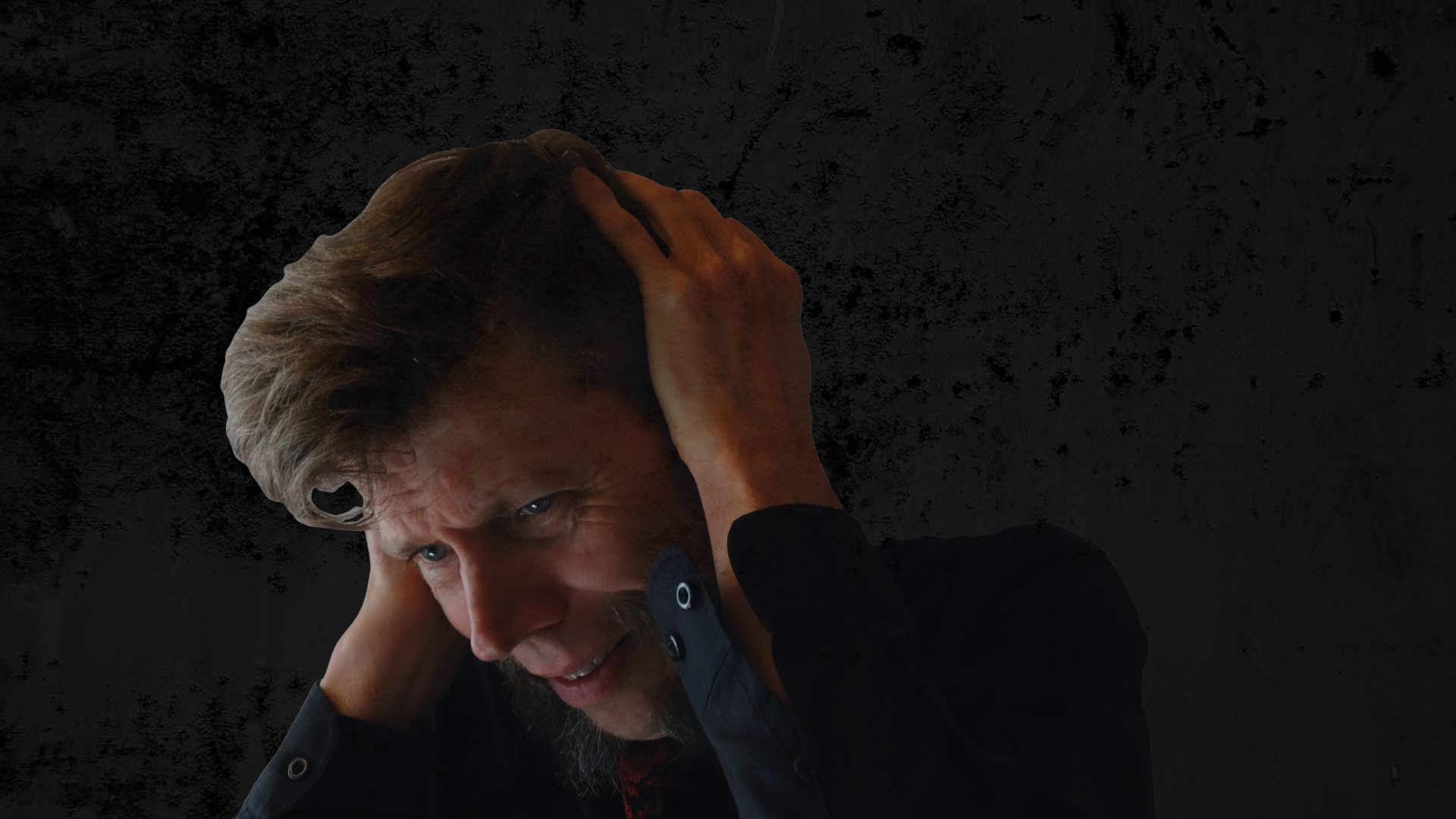 Now the album ratches up a few notches. The fifth song is "Compassion Fatigue", which deals with the flame that drives us and what happens when the flame dies. The song is magnificient and built up around restrained vocals and sparse arrangements including, for the genre, extremely unorthodox drumming. The song ends after a long instrumental sequence that eventually fades out. The lyrics are well-written: "Now the flame is gone / And ever song that's sung / Sounds the same / Like we're playing a game". This is classic Bollinger-quality. The sixth song "Colour Blind" is a highlight. The press release really nails it: "In moments of trepidation we must balance our ability to help with our ability to cope. As the laminated card before you says, put your own mask on before assisting other passengers." T.K. Bollinger brings out the finest of his sacral voice. "It's been explained and you've read the cards / The exits are marked / It's up to you do you have the heart / Just put on your mask and breathe a while / Just put on your mask". The albums dips slightly in the seventh song "Get It Right (Sad Bastard)". It deals with a portrait of the artist as an old man. I like the song idea. No one wants to be a sad bastard, but there are actually one or two sad bastards out there in the world. The albums dips further in the eighth song "Where To Now". This is the weakest track on the album. The seventh and eighth songs deviates from and breaks the chain of high quality songs on the latter part of the album. The ninth song "The Least Of All Possible Worlds" is finely-tuned and very elevated. It deals with metaphysics and what is authentic or true reality (expressed in non-physic terms). It's a beautiful song with great lyrics: "Do I feel the tremors from a darker world / Unknown terrors another mer unfurled / Do I ride the wake / Of actions I refused to take / But could have once embraced". The verses and chorus are beautifully intertwined. The tenth and last song is "Trajectories (In Free Fall)". It deals with the habits and choices that are left to direct us on our path through life. This is a perfect album closing song.

And finally, the overall assessment. This a solid album from T.K. Bollinger. But, if you primarily looking for gloom and doom you're going to be disappointed. Bollinger is evolving as an artist. "Shy Ghosts" was dark and gloomy enough to support a whole family. "What's Left Now You Are Dead To Me" definitely had its dark and gloomy moments, but it wasn't as coherent as "Shy Ghosts". The new album has a more versatile sound than the former albums and is more coherent compared with "What's Left Now You Are Dead To Me". Themes, arrangement and production have a light touch. T.K. Bollinger is an artist with an unique skill set and has undoubtedly broadened his scope of music creation. The new album is the most accessible of the above-mentioned albums. It would be going too far to claim that this is a sunny album. The new musical direction is hard to pin down and even harder to describe. The music is composed of elements drawn from various sources, but it is safely harboured in hardcore sadcore. I label the direction as "gothic hymnal". Two words comes to mind when listening to the album: insight and meaningfullness. If you're not afraid of human self-reflection (and what you might find) this is an album for you. Personally, I miss the bombastic gloom and doom. You may now ask which of the three above-mentioned albums you must have. My answer is all three of them. Same same, but different.

Best songs: Living God, Compassion Fatigue, Colour Blind andThe Least Of All Possible Worlds.

The album will be released on July 31th 2018. At the moment it's only available in digital format. T.K. Bollinger has initiated a fund raising campaign for a physical release, read more here (opens in a new window).

If you click on the icons below they will open in a new window, from left to right: Lyrics for "The Tighter You Hold Onto Something The More Likely It Will Fall Apart In Your Hands", T.K. Bollinger's Facebook page, T.K. Bollinger's Homepage and Press kit for "The Tighter You Hold Onto Something The More Likely It Will Fall Apart In Your Hands".