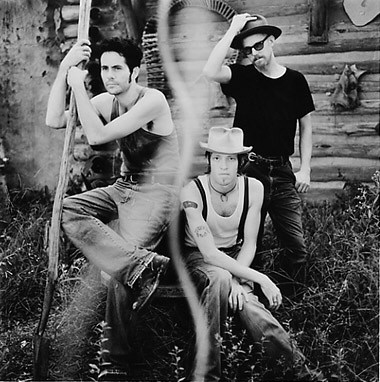 16 Horsepower or Sixteen Horsepower and sometimes even 16 Horse Power (hence 16 HP) is a band from Denver, Colorado, see website. 16 Horsepower should be regarded as an early groundbreaker in the genre and the mother of (almost) all "gothic country" bands. 16 HP and their album releases are on virtually every reputable list on best "gothic country" bands and albums ever. Their importance and influence in the genre can't be overstated. They are unsurpassed and probably will remain unsurpassed. 16 HP (at the time named just "Horsepower") was formed in 1992 by David Eugene Edwards (vocals, guitar, banjo, Chemnitzer concertina, hurdy gurdy, lap steel, bandeon and piano) and Pascal Humbert (bass, upright bass, guitar and vocals). They met in Los Angeles building movie sets. After a short while their friend and co-worker Jean-Yves Tola joined in on drums. Humbert and Tola (both classical trained musicians) had earlier played in Passion Fodder, who put out two albums before breaking up. The trio performed once at Café Largo in Los Angeles under the name "Horsepower". Later that year Edwards returned to his hometown Denver. Tola soon followed after Edwards, while Humbert stayed in Los Angeles. In Denver "Horsepower" became a trio again, when Kevin Soll joined in on double bass. The name "Horsepower" however led some people to believe it referred to heroine. Inspired by an old American folksong where a man is singing about sixteen horses pulling the coffin of his wife to the graveyard, the name was changed to "16 Horsepower". 16 HP started to rehearse, play gigs and tour. Humbert relocated to Denver in 1996 and join the band as a second guitarist (his main instrument is bass). Soll left the band in 1996 because of differences in the musical direction. He was replaced by Rod Redick (Redick wasn't declared an official member, while Edwards and Tola wanted to evaluate the situation following the coming live performances). Redick didn't last long and left the band in 1996 after a "kind of mutual unhappiness" and was replaced on bass by Humbert (his main instrument). Jeffrey-Paul Norlander (see article about Denver Gentlemen) joined in on second guitar in 1997. Norlander didn't either last long and was replaced by the band's guitar technician Steven Taylor in 1998. Taylor left the band in 2001. The band was once again a trio consisting of Edwards, Humbert and Tola, which also was the first and last lineup. In May 2001, however, their European summer tour was cancelled because of interpersonal problems within the band. 16 HP was set on a one year hiatus. They have toured very hard for several years and needed a break. 16 HP and touring wasn't everything. Tola raised horses with his wife in California and Humbert worked on his ranch in Colorado. 16 HP didn't like to be away from their families for long times, and touring in U.S. was exhaustive compared with Europe (16 HP was also more popular in Europe than in U.S.) and 16 HP didn't just want to play gig after gig without giving something extra at each gig. Their record company found it very hard to accept these arguments and instead thought they should tour more. 16 HP wasn't the only project. In 1984 Tola and Humbert had started Lilium (meaning fortress) centered around home recordings and informal studio projects. David Eugene Edwards started Woven Hand (later Wovenhand) as a solo-project under the hiatus in 2001.
David Eugene Edwards (hence DEE) was the frontman in 16 HP. DEE had a odd upbringing and a troubled childhood. His grandfather on his mother's side was a Native American (Indian) bear trainer (the bear apparently travelled with him in his car) and a former wanderer. His grandfather on his father's side was a preacher in the Nazarene church (a very strict evangelical Christian denomination that emerged from the 19th-century Holiness movement in North America). David Eugene Edwards' father rebelled against the Nazarene church. He was a member of a motorcycle gang called "The Warlords" and an alcoholic. He got leukemia and died when DEE was six years old (also got saved before he died). In connection with the death of his father DEE mother had a nervous breakdown. She couldn't handle the pressure from the strict Nazarene church any more. DEE and his two older sisters spent a lot of time with his grandparents and were partly raised by them. DEE often followed his grandfather on travels when he was preaching in a "go-straight-to-hell" style, spent time in church singing and listening to Christian music. However, Christian music didn't appeal to DEE. In the Dutch VPRO-documentary "The Preacher" from 2000 David Eugene Edwards explains: "I never liked Christian music outside of the church, like Christian rock music or contemporary Christian music…I agree what they are singing about, but I don't care if the sing about it or not. The way they sing about it, to me, doesn't affect me at all. Doesn't make me want to worship God or follow after God. I think God used other music, more aggressive, kind of darker music, to stir up my soul." DEE started to play guitar at the age of 13-14 and is self-taught. He played drums at first. In 1982 he played in the punk band "Restless Middle Class". David Eugene Edwards got married when he was 17 and left the Nazarene church. His mother also left the Nazarene church and joined a Baptist church. For many years DEE grandfather wouldn't speak to them. But time heals all wounds. DEE is still very religious, but has by-passed the church. There's only him and God. DEE has a dark view on humanity. All people are evil, only God is good. It's just as simple as that.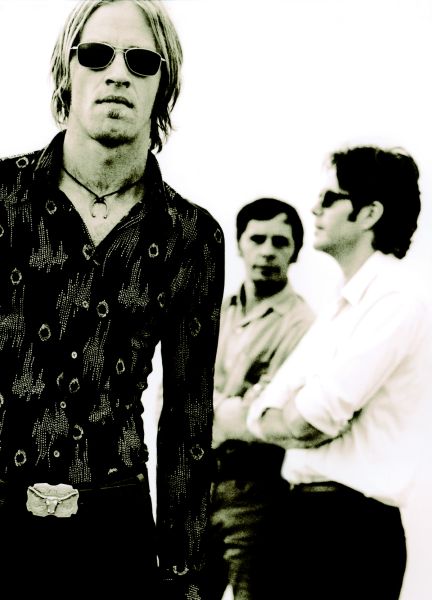 In the above-mentioned documentary DEE answers a question regarding the main ambition with 16 Horsepower: "My main ambition is to spread the gospel, let people know about God and the Bible, and that God is real and that He loves them and He has only good things for them and that's my goal. The other people in the band…their goals are different." Questions about religion and religious matters always comes up in interviews with DEE. A deep Cristian belief is very provocative in our secular world. In some cases the interviews with DEE can be likened to a debating contest. Interviewers (who think they are smart) often tries to get DEE out on an inclined plane using predicate logic or the theodicy problem. However, they don't stand a chance against DEE who is calm, refuses to get provoked and really knows his Bible. You should never underestimate a man that truly believes. However, the focus on religion seems to have put a strain on the band since Tola and Humbert are not religious. 16 Horsepower announced their break-up in April 2005. According to their website: "an accumulation of differences, mostly political and spiritual, separates them and prevents them from going any further. Lilium and Woven Hand will remain active." Maybe the main reason for the split was that the side-projects had become their main projects. 16 HP is not for everyone. Though the lyrics are strongly influenced by Old Testament imagery (King James version) with sin, redemption and punishment this is not "Contemporary Christian Music". 16 Horsepower is one of my absolute favorite bands. I discovered 16 Horsepower by chance in 2006 or 2007. By pure coincidence I bought a Swedish (!) compilation album (Woodyfaction Guaranteed vol.1) for approximately 20 SEK ($3) on the monthly visit at Stockholms used cd shops (few left). The first song on the compilation was "Wayfarin' Stranger" with 16 HP. I was completely blown away. I've heard "Wayfarin' Stranger" in several versions and with many artists (a "work-in-progress" for me is to do a compilation with the best interpretations). Listening to "Wayfarin' Stranger" is associated with very different experiences. Johnny Cash's version on the Rick Rubin-produced American-record is, of course, impeccable. My worst experience (so far) is Eva Cassidy's "interpretation". Atrociously. I didn't think it was really possible to mistreat the song as much. When I heard the 16 HP version it struck me that this is how "Wayfarin' Stranger" should sound. 16 HP has many labels "gothic americana", "gothic country", "gothic folk", "avant-folk" etc. They are also one of the mainstays in the so-called "Denver sound". In fact, they invented the "Denver sound" together with some other Denver bands (The Denver Gentlemen, Munly & the Lee Lewis Harlots, Slim Cessna's Auto Club, DeVotchKa, Tarantella, Kalamath Brothers, The Denver Broncos among others). However, the cult around 16 HP in general and around DEE in particular is really tiresome. The adjectives are stacked and the conjunctions in the sentences are absent while the sentence construction takes on completely new (and very strange) forms. This is particularly true for Swedish "reviewers". I don't know why this is so. Maybe everybody gets choked up and paralyzed when it comes to writing about the mother of (almost) all "gothic country" bands. Nevertheless, I'm the first to admit that's very hard to write about music. I'm an amateur writer myself (very amateur), but I really hope that I still got some judgment and self-control left. Because, randomly spreading out concept like "fire-and-brimstone" here and there doesn't constitute an article or a review. Almost everything I have read about 16 HP is quite incomprehensible. It's scattered words put together. And it doesn't get any better when the words are recycled and ruminated beyond every limit.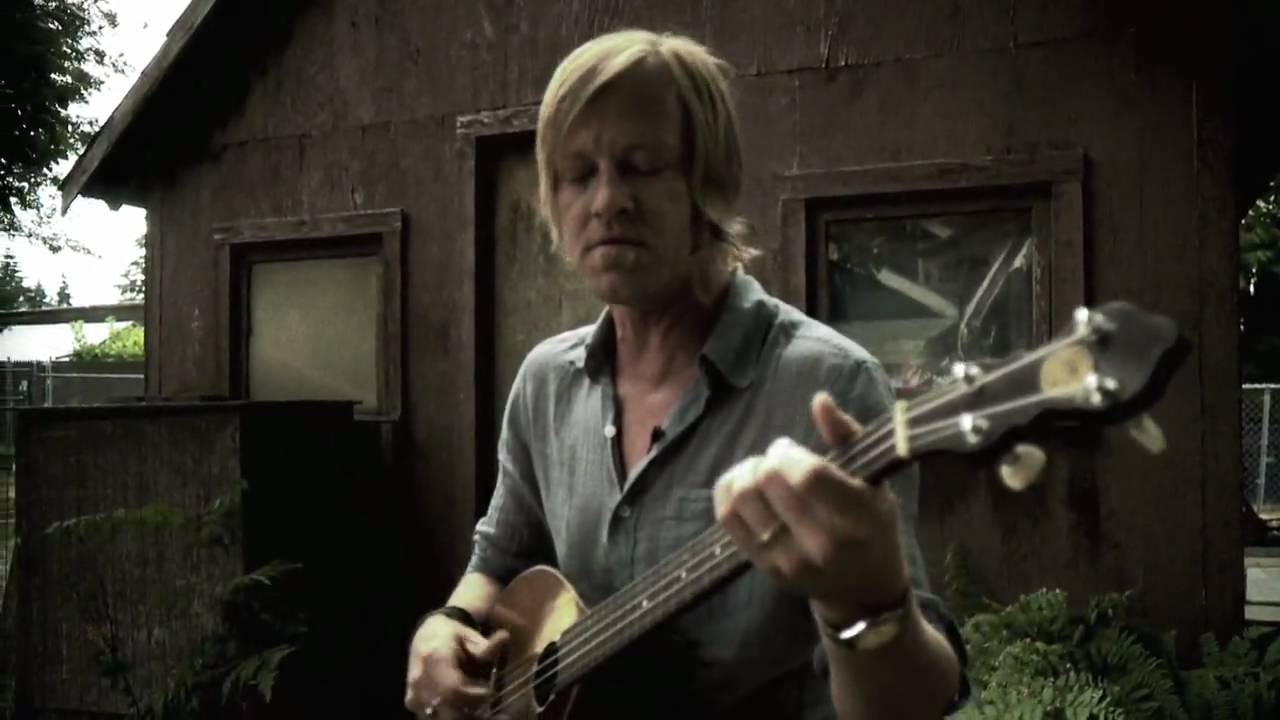 The sound of 16 Horsepower often includes a characteristic "slide-bottle-neck-feed-back" guitar upon a heavy layer of bass and drums. They sound definitely more than three in the band. 16 HP will run over you. Still it's very refined and beautiful including many instruments. Live is a quite different story. Tola and Humbert remain still on stage and concentrate on the music. DEE, on the other hand, seems to be in a trance (self-invoked) and is not connectable. However, this shouldn't be regarded as a pose, mannerisms or theatrical expression, but just a deep introspection. DEE twists and turns, makes spastic movements and sings in a high-pitched and nasal way. DEE lives his songs. It's just the way the songs come out. In my opinion, it's spectacular and entertaining. In the above-mentioned Dutch documentary "The Preacher" David Eugene Edwards explains how his songwriting process looks like: "Music, I make up all the time, around the house. Lyrics are hard for me and I have to (um) I pray for lyrics (laughs). That God will give me lyrics. He gives me maybe one word for a whole month and I will write this word down, And then, maybe later, two months later, I will look again, look at this one word and all of a sudden a whole song is connected to this one word." One example of his dark view on humanity is the song "Black Soul Choir" from the album "Sackcloth 'n' Ashes:
"ain't none ever seen the face of his foe no
he ain't made of flesh & bone
he's the one who sits up close beside you
an when he's there you are alone
every man is evil yes an every man is a liar
an unashamed with the wicked tongues sing
in the black soul choir
yes an no man ever seen the face of my lord no
not since he left his skin
he's the one you keep cold on the outside girl
he's at your door let him in
o i will forgive your wrongs
yes i am able
an for my own i feel great shame
i would offer up a brick to the back of your head boy
if i were cain"
Another example of his lyrics is the song "Brimstone Rock" from the album "Low Estate":
"Listen closely to me now,
my darlin' girl
There's one who's out to have you an'
jus his breath will burn your curls"
"One" in the lyrics is of course the Devil, but this goes perhaps without saying. The last example of lyrics is the song "Sinnerman" from the album "Folklore". It's a traditional song, but the lyrics are in the same vein as his own stuff and therefore included:
"Run to the mountain
The mountain wont hide you
Run to the sea
The sea will not have you
Run to your grave
The grave will not hold you
All on that day
See sinnerman
Mountains are falling
Sinnerman
The sea it rages
Sinnerman
The grave will not hold you
All on that day
Run to the lord
Lord please hide me
Run to the lord
Sinnerman"
16 Horsepower has released one (very important) EP and four studio albums. In addition there are some compilations, demos and outtakes and live records. Their first album "Sackcloth 'n' Ashes" was recorded and ready for release in 1995, but their record company postponed the release and an EP called "16 Horsepower" (often just referred as Haw EP amongst fans) was released instead. "Sackcloth 'n' Ashes" was then released in 1996 and was critically acclaimed. The album title refers to Christian imagery and is a symbol of debasement, mourning and repentance. That is, to wear sackcloth and smudge oneself with ash. It's mentioned several times on different places in the Old Testament. Their sophomore album "Low Estate" was released in 1997. Also this album title refers to Christian imagery and the Romans 12:16 "Set not your mind on high things but condescend to men of low estate, and be not wise in your own conceits." After the second album release they toured for two years and began writing new material. Their third album "Secret South" was released in 2000. Their fourth and last album, Folklore, was released in 2002. As the album title suggests they have moved towards a more folksy sound. The album featured only four original 16 HP songs. The views differ greatly when it comes to question of which album is the best. There's a large variation in how 16 HP devotees rank the albums. Some people even regard "Folklore" as the best album. In my acquaintances the album "Sackcloth 'n' Ashes" is regarded as the best album, followed by "Low Estate" and "Secret South". In my opinion "Secret South" is clearly the best album followed by "Sackcloth 'n' Ashes" and "Low Estate". "Folklore" is in my opinion the weakest album in their production, despite the fact that it contains great songs like "Hutterite Mile", "Sinnerman" and the Hank Williams cover "Alone and Forsaken". By the way, Hank Williams was of course "Gothic Country" before "Gothic Country" was "Gothic Country".

Below is a suggestion for a CD-compilation. I have been struggling with the compilation and wavered between making a one or two CD compilation. At last, I decided to make a single CD compilation. The compilation is really stripped down to the bare essentials. It will run over you.
| | | |
| --- | --- | --- |
| No | Song | Album |
| 1 | Haw | 16 Horsepower |
| 2 | South Pennsylvania Waltz | 16 Horsepower |
| 3 | I Seen What I Saw | Sackcloth 'n' Ashes |
| 4 | Black Soul Choir | Sackcloth 'n' Ashes |
| 5 | Scrawled In Sap | Sackcloth 'n' Ashes |
| 6 | Black Bush | Sackcloth 'n' Ashes |
| 7 | Heel On The Shovel | Sackcloth 'n' Ashes |
| 8 | Brimstone Rock | Low Estate |
| 9 | The Denver Grab | Low Estate |
| 10 | Coal Black Horses | Low Estate |
| 11 | Phyllis Ruth | Low Estate |
| 12 | Wayfaring Stranger | Secret South |
| 13 | Cinder Alley | Secret South |
| 14 | Burning Bush | Secret South |
| 15 | Poor Mouth | Secret South |
| 16 | Silver Saddle | Secret South |
| 17 | Praying Arm Lane | Secret South |
| 18 | Splinters | Secret South |
| 19 | Straw Foot | Secret South |
| 20 | Hutterite Mile | Folklore |
| 21 | Sinnerman | Folklore |
Best album: Secret South
Best songs: Haw, South Pennsylvania Waltz, I Seen What I Saw, Black Soul Choir, The Denver Grab, Wayfaring Stranger, Poor Mouth, Coal Black Horses, Praying Arm Lane, Splinters, Straw Foot, Hutterite Mile