Slackeye Slim (hence SS) is an artist from Wooster, Ohio (now relocated to Cortez, Colorado, but has also been active in New Mexico, Montana and Wisconsin), see website. His real name is Joe Frankland (hence JF). The story behind the moniker name Slackeye Slim is very intriguing. In an email JF explains: "Slackeye Slim was never supposed to be anything other than a basement project. When I started it back in 2006, I was just writing songs for my friends. I was really into hilariously bad westerns like "White Comanche," where William Shatner plays an evil Comanche and a good cowboy type. At the end, he fights himself to the death. It's ridiculous, but amazing. "God's Gun" was another one I remember watching over and over again. Slackeye Slim was just a name I came up with that was inspired by the names of the villains in those crappy old westerns." Slackeye Slim is a perfect name for an artist in the "gothic country" genre and the name fits the music perfectly (you immediately understand that this is not the good guy). Like many other artists in the "gothic country" genre Slackeye Slim has a background in various punk and noise projects (playing bass). JF eventually outgrew these genres and was looking for a new band. However, JF got frustrated with the lack of creative musicians in his hometown and began to collect instruments and learn how to play them. Slackeye Slim started out as a solo-project and turned towards a more country direction. The first solo-album was released in 2007. In 2008 Slackeye Slim was expanded into a band (Slackeye Slim & Them Dead Oreslingers) with his brother Eric Frankland (bass), Joe Perezze (electric guitar, banjo, mandolin and organ) and Graham Lindsey (banjo, fiddle and drums). The band eventually split up. His second solo-album was released in 2011. Today, Slackeye Slim is a band again. Joe Frankland is still the frontman and the creative hub. In the above-mentioned e-mail JF writes: "I have completely given up on trying to find musicians to work with. I think that musicians are generally pretty terrible people, so now Slackeye Slim is me and my brothers Dan and Eric. We are all multi-instrumentalists and we came from the same strange background, so it's working very well." The "strange background" refers to their common upbringing in an overbearing Pentecostal family (however, the distance from a Pentecostal home to death country is not as far as you might think). This particular religious environment, among other things, seems to cultivate and produce the finest of musicians. To keep it in the family is a very good idea.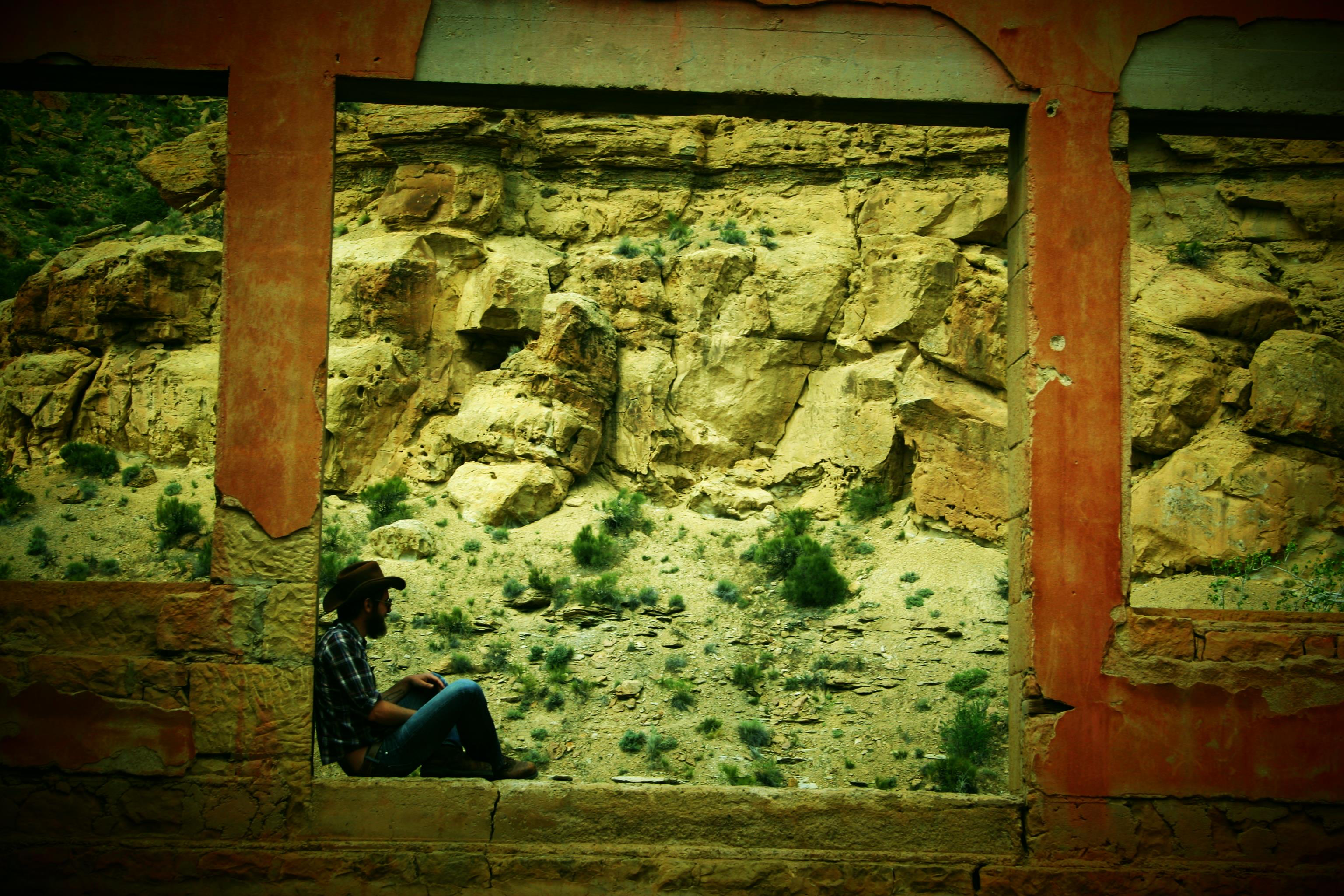 Slackeye Slim is exquisite "death country", in my opinion. There are some similarities with like-minded bands as Those Poor Bastards (evil death country) and Sons of Perdition (apocalyptic death country). If I may contribute with a label to the already abundant flora, I would label Slackeye Slim "western-thematic death country". Other labels are "desert rock", "garage americana", "weird country" or "gothic country-western". The Western history and imagery are always present in the world of Slackeye Slim. However, very high risks for failure follow with this imagery. In the hands and minds of a less talented artist this would almost certainly end up in a minor catastrophe with tacky clichés, worn-out and too obvious references and overly done pastiches. But, not only does Slackeye Slim pull this concept through - Slackeye Slim completely excels in this mission. In my opinion, this is due to a rare combination of deep and humble admiration of the American West and (at the same time) an ironic and playful attitude when approaching the subject. Slackeye Slim may be called a recluse, but SS is one of the most creative and interesting artists in the whole genre and also one of my absolute favorites. Within the "gothic country" community, Slackeye Slim, is critically acclaimed but not very well-known. The explanation for this is that other artists produce albums in a faster pace, tour more and, last but not least, work more with their online presence. But, you can't be a recluse and at the same time make daily status updates. That would be a contradiction in terms.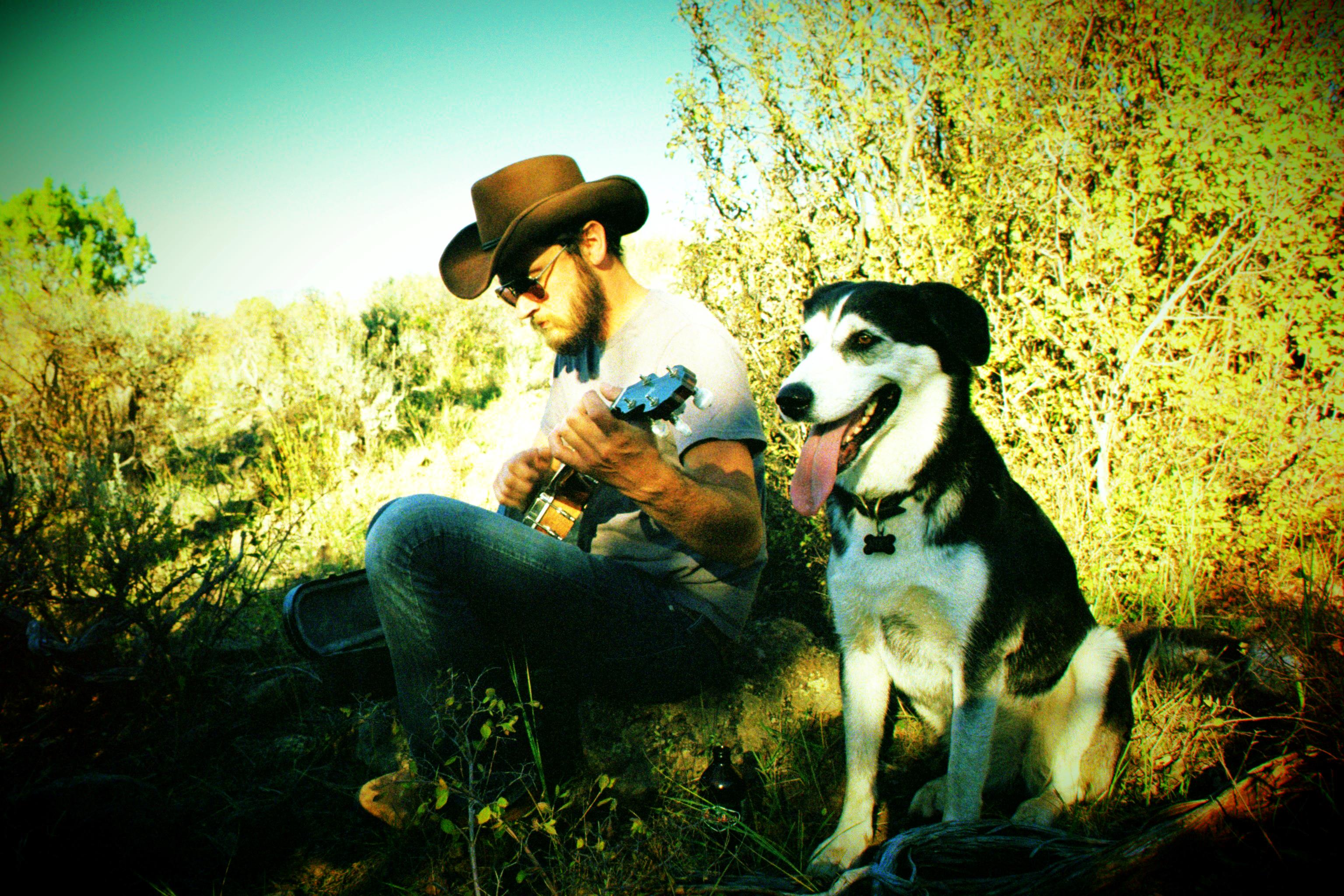 Most of the artists/bands in the "gothic country" genre follow (more or less) a standard formula when it comes to their creative process, for example idea/theme first, then lyrics followed by arrangement/chords. In the email JF describes how his songwriting process looks like: "It's all over the place. What works for me now might not work anymore six months from now. Sometimes I'll have ideas for lyrics, or at least I'll know basically what I want to write about. Other times, I'll have a guitar or banjo part that I like and I'll write lyrics to fit it. Sometimes I write songs on instruments I barely understand how to play, like lap steel or accordion. There's no consistency. I try to keep myself open to doing whatever works at the time." In the email JF develops his views on the creative process when it comes to finding themes, moods and expressions: "I try to make it a point to be somewhere other than my house when I write. Being out of my comfort zone seems to help get ideas flowing. I spend a lot of time wandering the desert alone. I'll walk aimlessly for hours or find a spot to build a campfire and sort of meditate until an idea hits me, then I try to expand on it. It's kind of hard to explain, but since I've started writing that way, I don't feel like I've written anything. It's like something is channeling itself through me. I really hope that doesn't make me sound like a new age freak. I also read a lot of books and listen to a ton of different kinds of music. I've been completely obsessed with Edward Abbey lately. Reading or listening to music always gets me started wanting to create something. But really, the single biggest inspiration for me since I moved to Western Colorado in June of 2013 has been the profound loneliness of the West. The floodgates have been wide open since I got here."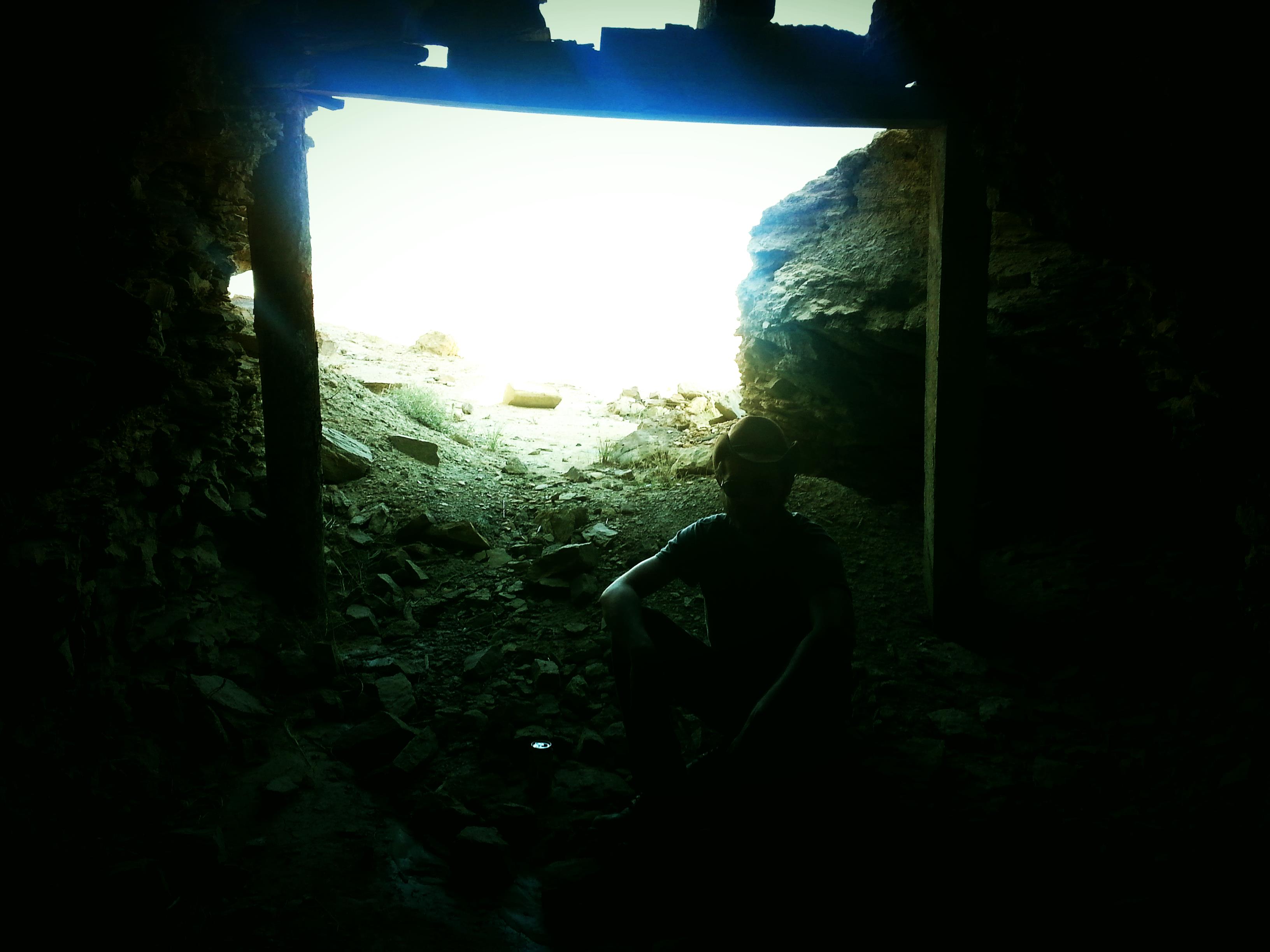 The songs of Slackeye Slim are narrative and built around stories. Maybe this side of the songwriting is facilitated by his formal training and experience in radio broadcasting. For a while JF worked as a radio announcer. However, JF quickly became interested in the technical side of radio, moved to Wisconsin in 2010 and returned to school and graduated in electronics. However, Slackeye Slim doesn't believe his broadcasting experience really is of any help in arranging and recording albums. In the email, JF writes: "What has helped was my decision to become an engineer. I know a lot of musicians poo-poo college, but I went for two reasons, and neither of them were the desire to sacrifice my life for a career. First, I was sick of being poor. Second, I wanted to learn about how audio equipment worked and the physics of sound. I've also started designing and building my own guitar effects, mic preamps, and other studio equipment. I got tired of being burned by people, and being able to do everything myself has helped make music fun again. It seems like the more people I involve, the more frustrating music is." Slackeye Slim (JF) and his backing brothers Eric and Dan are all multi-instrumentalists (the Pentecostal musical talent fallout). Slackeye Slim has a dark baritone voice which he can adjust and moderate (in a wide range) depending on the mood that is required in the particular song. The songs are often fairly simple constructed with spoken word, acoustic guitar and banjo. However, without any notice or warning Slackeye Slim goes electric (including distorted guitar, bass and drums). In my opinion, Slackeye Slim fully mastered essential sound effects as echo, reverb and distortion before he went back to school to get his formal degree in electronics. The music is very varied. The lyrics are brilliant. Unfortunately, the lyrics are not included in the albums or available online (except for his third album). Slackeye Slim have plans to publish the lyrics from his first two albums on his website when he finds some time, but in the meantime you have to settle for listening to the lyrics.

Some artists in the "gothic country" genre prefer touring. Other artists prefer writing and recording. Slackeye Slim belongs to the latter group. Slackeye Slim has played with notable acts such as Those Poor Bastards, .357 String Band, Jayke Orvis & the Broken Band, Slim Cessna's Auto Club and Th' Legendary Shack Shakers. Slackeye Slim has mixed experiences from playing shows and the experiences are not entirely positive. In the email, JF develops his thoughts: "I get very discouraged because I feel like all anyone wants is to go get drunk and be a part of "the scene," whatever that means these days. When we play shows, people don't usually like us. I'm sort of an audiophile type. I'm actually researching high end audio circuits so I can build my own stereo. I just like to make music for people to listen to at home. I'm not exactly interested in trying to get stupid drunks to dance." I have witnessed this myself a couple of times when I have gone to a show (which has become less and less common in later years). You think (wrongly) that the music is so special that it will only attract the "hard-core" follower who is really interested in the music. But no, musicians are not always the main attraction of the evening and are sometimes almost treated as part of the interior (a general neglecting attitude, talking loud and drowning out the music, playing with your smartphone etc.), or maybe even worse, treated as a cover band. Without coming out as a full-blown misanthrope, I think this says something about the times we are living in (in general) and about the views on music and the people that create it (in particular). Music has become a "shuffle-mode" consumer product these days. I personally prefer to listen to music on my old high-end Linn-system, in the way the artist intended when making the album. I have acquaintances who seriously don't understand that there's a difference between streamed music on their smartphone and a high-end stereo. Sometimes when I lose my patience, I use the following example: "Clothes can be bought in a dime store or in a luxury store. They both sell clothes, but is it the same clothes?" However, I don't always succeed even with this very brutal pedagogy.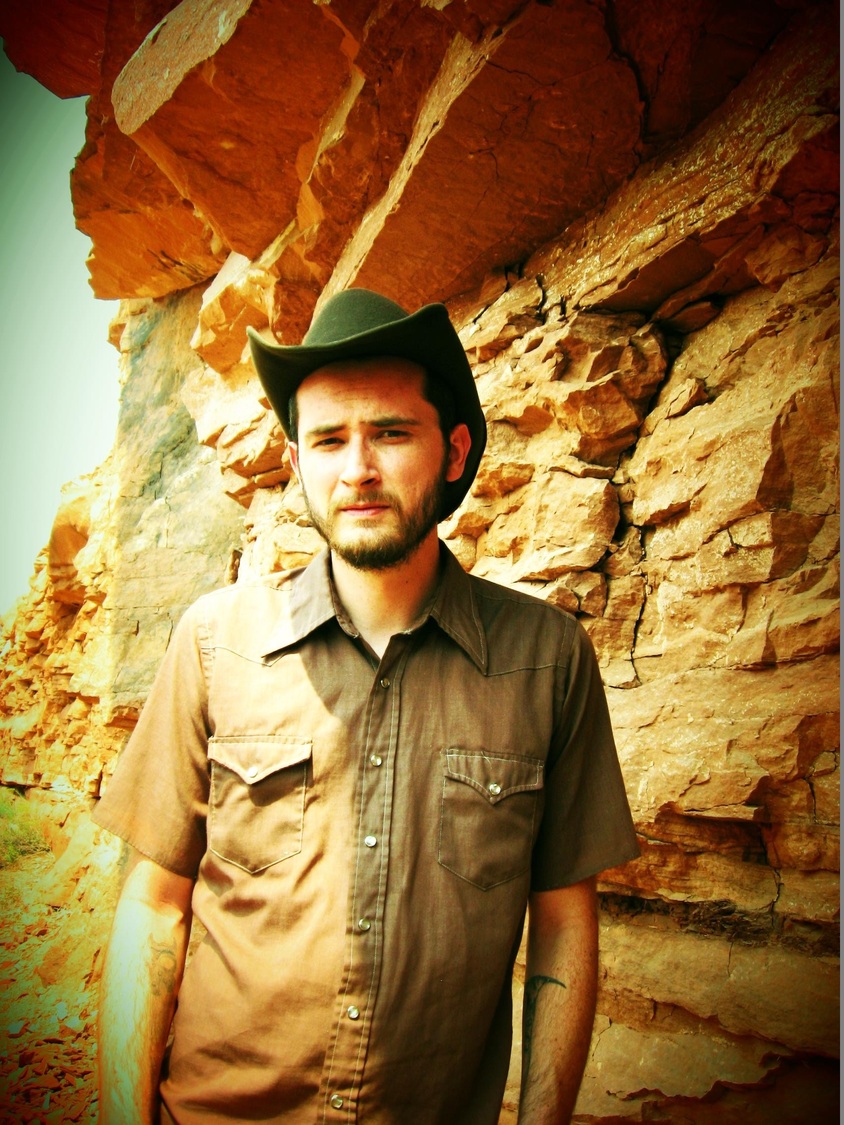 Slackeye Slim has released three full-length albums and one EP (digital only). The self-produced and self-released debut "Texas Whore Pleaser" was released in 2007 and was never meant to be taken as anything but a collection of irreverent cowboy songs. In the email, JF explains: "Texas Whore Pleaser was not meant to be taken seriously. I wasn't even going to release it, but people seemed to like the songs I was posting on the internet, so I did." In my opinion "Texas Whore Pleaser", though it was well-received, is a highly overlooked album. It outshines most other albums in the genre. "Texas Whore Pleaser" is an album full of gifted songwriting, innovative arrangements and hilarious lyrics. The songs are – by gothic country standards – very catchy (Evil Eye, I Wanna Be Yer Zombie, Cowboy's Lament, Wide Open Spaces, Texas Whore Pleaser and Just As Soon As I Wound This Man). The songs will stick on your cerebral cortex for a long time. The album was recorded in Wooster, Ohio. An explanation to why the album haven't received its rightful attention is the strong critical and media focus on the sophomore release "El Santo Grial: La Pistola Piadosa" in 2011. The album was recorded in a junkyard in near Bozeman, in the back room of KANA-AM (abandoned radio station) and in an old mansion in Anaconda, and in the Museum Of Fine Arts in Butte (all places in Montana) and released on Farmageddon Records. The album was very well-received and was appointed 2011 Album Of The Year by the touchy but reputable site Saving Country Music (SCM), see link. The album was also placed as no. 9 in "The Greatest Underground Country Albums Of All Time" at SCM, see link. The SCM site is not exactly known for handing out overly high ratings, on the contrary. "El Santo Grial: La Pistola Piadosa" is listed on virtually every reputable list that you can find on the Internet on best "gothic country" album ever. The album was described by the site No Depression as "what Ennio Morricone would have sounded like if he wanted to be Link Wray when he grew up." El Santo Grial: La Pistola Piadosa" means "The Holy Grail: The Pious Pistol". It's a concept album built around revenge, a man and a gun. The epic story is vivid depicted in 14 songs including aspects as religion, murder, justice and existence. In the email, JF explains: "El Santo Grial was mainly about my family and growing up Pentecostal. I was also an extremely angry person when I was working on it." It's a truly masterpiece. Following songs on the album really stand out: No One Knows My Name, Introducing Drake Savage, Prayer, Vengeance Gonna Be My Name, Judgment Day, Make It Right and A Song Called Love. The album covers are stylish. On the cover of the first album "Texas Whore Pleaser": Slackeye Slim with an accordion in the company of two "professional" women. The album art was made by Sunny Balliette. The album design was made by Sunny Balliette and Christian Williams. On the cover of the second album "El Santo Grial: La Pistola Piadosa": a gun (of course) with the name "El Cristo" (The Christ) engraved on its barrel. The gun is placed diagonally on a paper with a handwritten text in old-fashioned English. The gun is surrounded with two sandglasses and winged steak angels (a nod to the references to cannibalism found on Texas Whore Pleaser – (Slackeye Slim was somewhat of a militant vegetarian when he wrote that album). The album art was made by Matt Perez. The album layout was made by Joe Perreze. On the cover of the third album "Giving My Bones to the Western Lands": a picture of the dilapidated buildings of the Robbins Homestead on a ranch outside the small town of Mesa, Colorado where Joe Frankland lived at the time and the whole album was recorded. The album art was made by Joe Frankland.
If you - by any chance - have created what is considered to be a masterpiece there's mainly three future scenarios. The first is a total writer's block and ending up in obscurity. The second is trying to capitalize on the previous success and quickly release a new album (often with a mix of left-over songs and new-written inferior songs). The third scenario is to hibernate (and hoping for an after-sale effect and releasing a lavish 10-year anniversary album repackaged with thick booklet with trivia, lyrics and photos, re-mastered songs, alternate takes and unreleased songs). None of the scenarios became true. Slackeye Slim seems to be an artist who defines himself based on where he is now as a person and a musician (and this means looking forward, not backwards). I have also noted that Slackeye Slim doesn't make the same thing twice. "Texas Whore Pleaser" and "El Santo Grial: La Pistola Piadosa" are two completely different albums and this goes for idea, approach and implementation. The third album is also different from previous albums. But to continue to make and release music has not been obvious for Slackeye Slim. In the email, JF explains: "For the past few years, I've been debating on whether I was even going to bother releasing anything else. It just seems like no one cares." In 2013 JF relocated to western Colorado and began to work on a third album. His brothers, Eric and Dan, have joined him there. The new album "Giving My Bones to the Western Lands" was released on January 20, 2015. In the email, JF explains the choice of the title: "Mainly because I love the American West. It's sort of a nod to William S Burroughs too." The album "Giving My Bones to the Western Lands" is a worthy successor to "El Santo Grial: La Pistola Piadosa" and at the same time a marker of where Slackeye Slim is today (the word where have multiple meanings here). The album includes eleven songs and no fillers. Despite its darkness it's bursting of light, energy and lust for life. The vocals are more direct and ingenuous while the lyrics are more personal and sincere compared to the two previous albums. At the moment the album is only available digitally. Following songs on the album really stand out: Don't You Bury Me, Where the Wind Will Let Me Go, San Juan Song, The Western Lands and As Long as the Grass Shall Grow. And finally, the question that can't be avoided: is the new album better than the masterpiece "El Santo Grial: La Pistola Piadosa"? I'm almost inclined to say yes. You can read a full review here.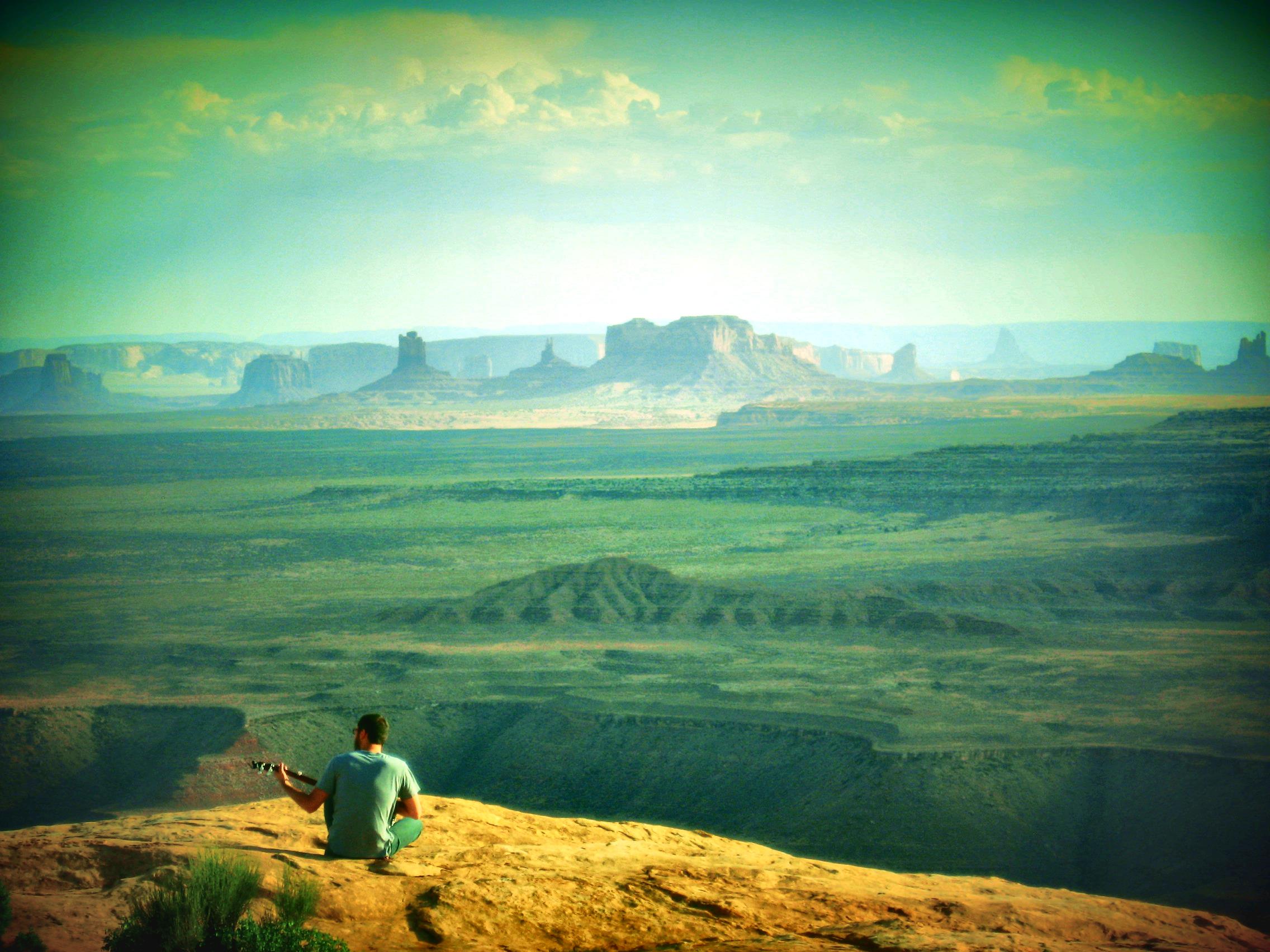 Relocating to western Colorado in 2013 seems to have a profound impact on JF. In the email, JF explains: "I've sort of gotten into this weird wilderness spirituality lately... I've just found more happiness in isolation than I ever found in trying to keep people in my life." Let me for the sake of clarity underline that Slackeye Slim is not linked to any mixed-up new age, philosophy or religion for that matter. The interest for the American West began when JF moved to Butte, Montana in 2004. Butte is a once-booming mining town in the south-west of Montana. Today, the only thing that remains in this once blooming and booming town is its history, buildings, folklore and the ghosts of dead miners. But, unfortunately JF was unable to make a living in Montana and went back to Ohio in 2005. However, the time spent in Montana inspired him to create Slackeye Slim. In 2008 JF moved back to Montana, this time settling on to Butte's sister city (Anaconda), named after the Anaconda Mining Company. This is also the base from where "El Santo Grial: La Pistola Piadosa" was written and recorded. When Slackeye Slim made the album El Santo Grial he was an extremely angry person. In the email, JF writes: "I got really tired of being so bitter, so I started trying to look at things differently and found that I seem to thrive on isolation. Since I decided to stop worrying about where I fit in, I've felt very free. The stuff I've been working on is much more personal than before. Instead of trying to turn myself into a crazy gunfighter, I've started trying to be who I really am. Although I do still write plenty of gunfighter type songs!" There are misconceptions and prejudices about the "gothic country" genre in general and the subgenre "death country" in particular. Writing a song about killing and death does not mean that you actually want to kill someone or embrace death as soon as possible. On the contrary, musicians are (in general) very peaceful people. Not everyone understands that there's a fundamental difference between lyrics (which is art) and real life. Art is for art's sake. In spring 2015 Joe Frankland moved to Tijeras, New Mexico.
Slackeye Slim have considered musical projects and collaboration with other musicians, but this is not an issue at the moment. In the email, JF writes: "I played on some other bands' albums and helped them record in the past year or so, but I've mainly just been focusing on writing for Slackeye Slim. I've been overflowing with ideas and I wanted to get them out before the well ran dry. I've been talking to a certain musician with a style that's similar to mine about doing a collaboration, but I don't want to say too much about it just yet." Slackeye Slim has a pessimistic view on the music industry, but a relative optimistic view when it comes to the future for musicians/bands in the "gothic country" vein. In the email, JF writes: "Music in general is in sad shape. Anytime there's anything good happening, it seems like it's only a matter of a few years before it's slowly inundated with fashion requirements, bullshit ideals, and just completely ruined. Fortunately, all the people I know who are playing this kind of stuff have a lot of integrity. They are pretty skeptical of all the hype and they seem to stick to themselves. I think it's going to be around in some form or another for a long time." I think this is a very accurate assessment. Slackeye Slim is ridiculously talented. I hope there will be more music from Slackeye Slim in the coming years. Releasing an album every 3 or 4 years seems to be the right pace for Slackeye Slim. As always, you need to have respect for the artist and the choices and sacrifices that have to be made.
Below is a suggestion for a CD-compilation. I have been struggling with the compilation and wavered between making a one or two CD compilation. After debating with myself, I decided to make a single CD compilation. I'm very reluctant to leave a suggestion in this case, since it means that you brutally have to squeeze in the songs with a shoehorn without any finesse.
| | | |
| --- | --- | --- |
| No | Song | Album |
| 1 | Evil Eye | Texas Whore Pleaser |
| 2 | I Wanna Be Yer Zombie | Texas Whore Pleaser |
| 3 | My Name Ain't Tex | Texas Whore Pleaser |
| 4 | Cowboy's Lament | Texas Whore Pleaser |
| 5 | Wide Open Spaces | Texas Whore Pleaser |
| 6 | No Place Fer Me | Texas Whore Pleaser |
| 7 | Texas Whore Pleaser | Texas Whore Pleaser |
| 8 | Just As Soon As I Wound This Man | Texas Whore Pleaser |
| 9 | Introducing Drake Savage | El Santo Grial: La Pistola Piadosa |
| 10 | Prayer | El Santo Grial: La Pistola Piadosa |
| 11 | Vengeance Gonna Be My Name | El Santo Grial: La Pistola Piadosa |
| 12 | El Mundo, Mi Enimigo | El Santo Grial: La Pistola Piadosa |
| 13 | Judgment Day | El Santo Grial: La Pistola Piadosa |
| 14 | Make It Right | El Santo Grial: La Pistola Piadosa |
| 15 | The Chosen One (Part III) | El Santo Grial: La Pistola Piadosa |
| 16 | A Song Called Love | El Santo Grial: La Pistola Piadosa |
| 17 | Don't You Bury Me | Giving My Bones to the Western Lands |
| 18 | Where the Wind Will Let Me Go | Giving My Bones to the Western Lands |
| 19 | San Juan Song | Giving My Bones to the Western Lands |
| 20 | The Western Lands | Giving My Bones to the Western Lands |
| 21 | As Long as the Grass Shall Grow | Giving My Bones to the Western Lands |
Best album: El Santo Grial: La Pistola Piadosa, Giving My Bones to the Western Lands (very, very close) and Texas Whore Pleaser (very close)
Best songs: Evil Eye, I Wanna Be Yer Zombie, Texas Whore Pleaser, Just As Soon As I Wound This Man, Introducing Drake Savage, Prayer, Vengeance Gonna Be My Name, El Mundo, Mi Enimigo, Judgment Day, Make It Right, The Chosen One (Part III), A Song Called Love, Don't You Bury Me, Where the Wind Will Let Me Go, The Western Lands, As Long as the Grass Shall Grow