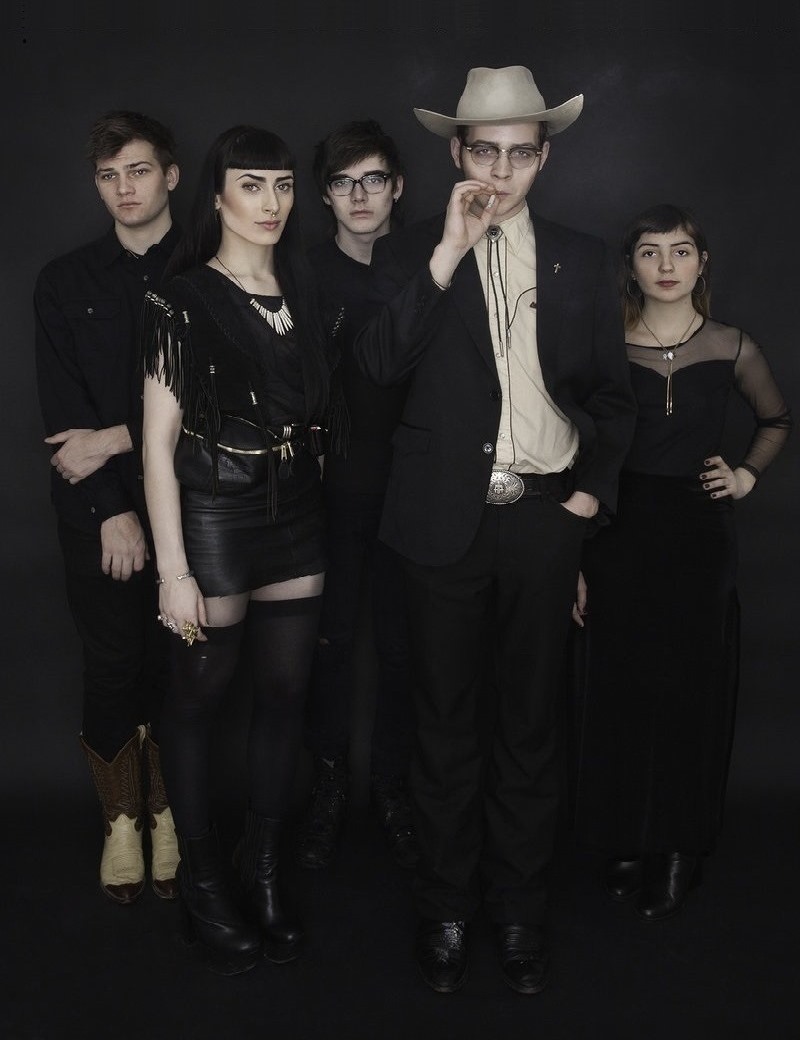 The Sterling Sisters was an energetic but short-lived band from Baltimore, Maryland. The band was formed in October 2011 and broke up three years later, in November 2014. The original line-up consisted of George Cessna (guitar and lead vocals), Scout Paré-Phillips (bass and backing vocals), Andrew Haas (banjo), Corey Hughes (percussion and drums) and Nicole Rodrigues (violin). The latter left the band after just seven months and was replaced by Eric Paltell (pedal steel and guitar). Does the family name Cessna ring any bells? George Cessna is the son of Slim Cessna from the legendary and everlasting Slim Cessna's Auto Club. It can't be easy to be the son of Slim Cessna, especially when they look and sound the same and play music in the same genre. Many interviews focus on the father-and-son relationship. I admire George for his patience and self-possession. Personally, I think it's disrespectful. Let it be said. George Cessna stands on his own two feet and doesn't need the stardom (by gothic country standards) of his father to make his way in this world. The Sterling Sisters story is as follows. George Cessna and Scout Paré-Phillips played in a band with a different musical style. At the same time George Cessna played in another band with some of the other guys. Is two bands too many bands? His first band was with his older sister, they were five and seven years old. George Cessna grew up in Denver where everybody plays in at least one band, but often in three bands or more, everything else seems to be lack of either ambition or endurance. After about a year in the Baltimore two-band constellation George Cessna came up with the idea of starting to write and record country songs (the apple doesn't fall far from the tree). As you probably can imagine there was no lack of country music in the Cessna family. Scout Paré-Phillips had a similar musical upbringing. They asked Andrew Haas (who was Cessna's roommate) to play banjo. Until then he had never played the instrument. They were a trio, but not a band. Corey Hughes was asked to play drums and percussion. Another friend, Nicole Rodrigues, joined the band on violin. It's as simple as that.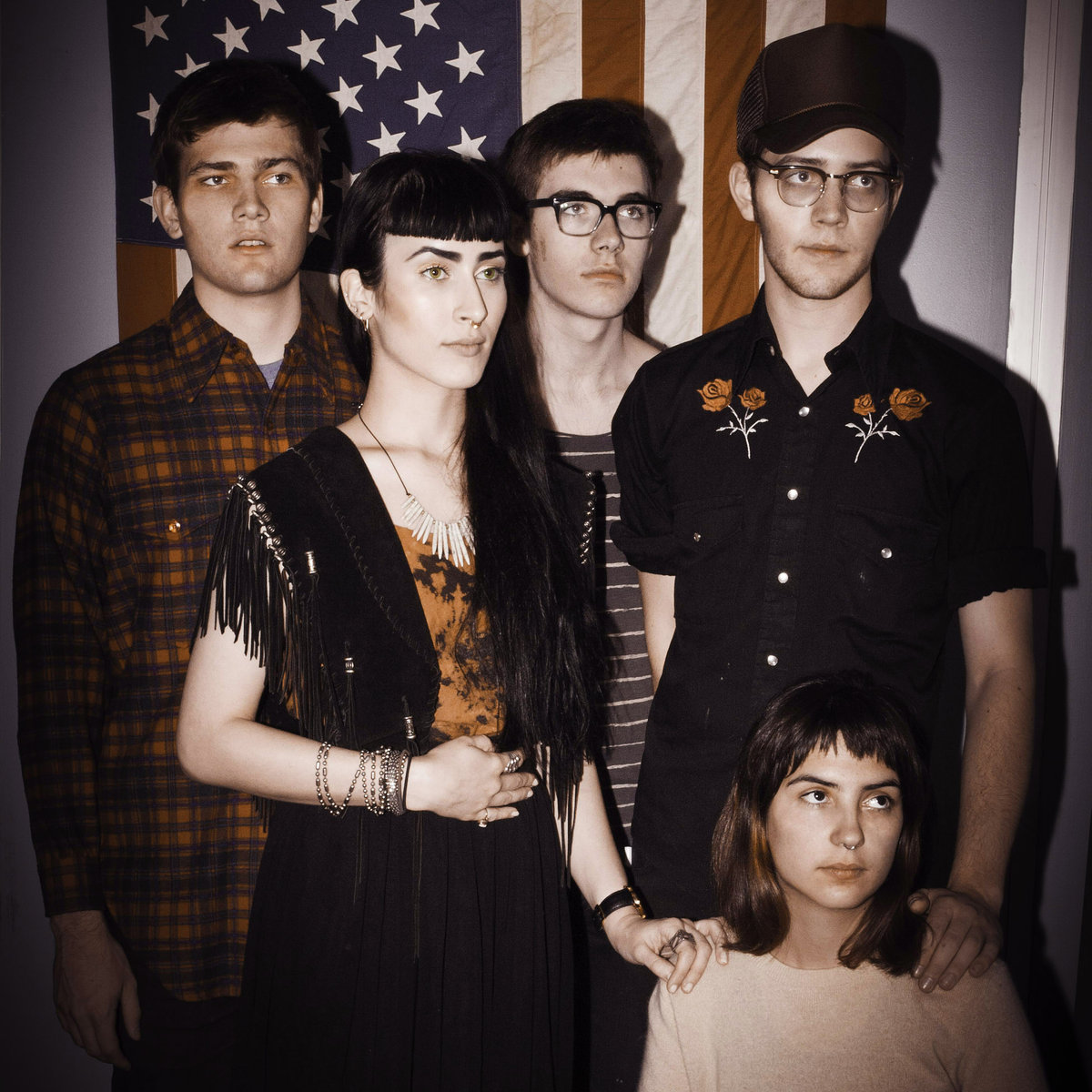 There's an unmistakable art school aura around the band. A quick ocular inspection (upper right) verifies this observation. For example, George Cessna in full armor with cowboy hat, bole tie, belt buckle and cowboy boots. Scout Paré-Phillips' appearance is extreme-gothic. The rest of the band doesn't look as elaborated, but they have a clear but undefined art school look over them. The aura is backed up with empirical evidence since they either are or were attending art schools. George Cessna is a film student and made a short film "I'm Not a Very Good Cowboy". Scout Paré-Phillips also works with film and digital photography, modeling, weaving, dyeing, garment production and leather work. Andrew Haas is a visual artist and Corey Hughes a filmmaker and videographer. Eric Paltell is either successful in flying beneath the radar or not an active or former art school student. However, they are all forgiven. When I first noticed the band name "The Sterling Sisters" I visualized two sisters in flowery dress with guitars. There are no sisters and no one with the family name Sterling in the band. In fact there's only one female in the band (originally there were two). The story behind the name is another. In an interview on the blog Delayed Gratification Scout Paré-Phillips explains: "We started The Sterling Sisters with the idea of having a "family band" being very important to us, although all of the members are from different cities. It is an amalgamation in that sense. The content of the songs has a lot to do with our different experiences growing up, and our current lives in the city which we met, Baltimore, Maryland. There are love songs and there are murder ballads, but all of the material was taken from our lives."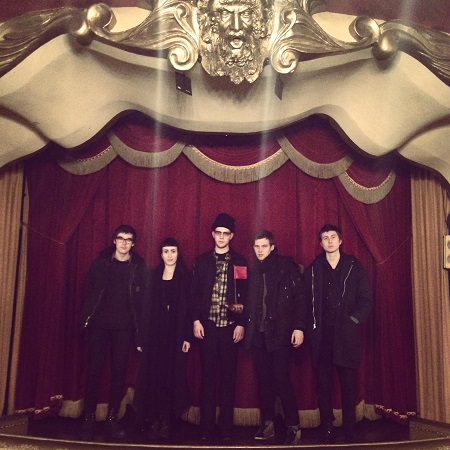 The Sterling Sisters have many labels like "gothic country", "psych-folk", "post-punk", "dark Americana", "neo-folk", "Denver sound", "Americana informed punk music", "cowpunk", "gothabilly", "dark country", "American Gothic", "Gothic Americana" and last but not least "gothic hillbilly surf gloom". The latter epithet is a little bit over the top even by my liberal standards. George Cessna and Scout Paré-Phillips are the main songwriters. In the interview for Delayed Gratification Scout Paré-Phillips describes how their songwriting process looks like: "In the beginning, we would meet in George's living room -- this was back when almost no one in the band knew how to play their instruments -- and hum and strum things out. The first song that was written was Raised You in the West. That set the tone for the rest of the songs to come. Now it's pretty different. George or I will come to practice with a complete song, or anyone in the room can start a riff that we'll develop as a band." What I particular like about The Sterling Sisters are the dualities. I would like to give prominence to the following. First, the wailing vocals of George Cessna and Scout Paré-Phillips tutored operatic soprano. George has the same iconic vibrato as Slim Cessna. His father also taught him how to play guitar. It's all about genetic heritage and environment. Scout Paré-Phillips is classical trained for four years and then trained for three years privately with an operatic vocal coach. Practise makes perfect. Her high-pitch vocals are perfectly attuned. Second, they move freely from country twang to psychedelic rock and back again (sometimes in the same song). Third, they combine an urban hipster attitude with a passion for Appalachian roots (and gets away with it).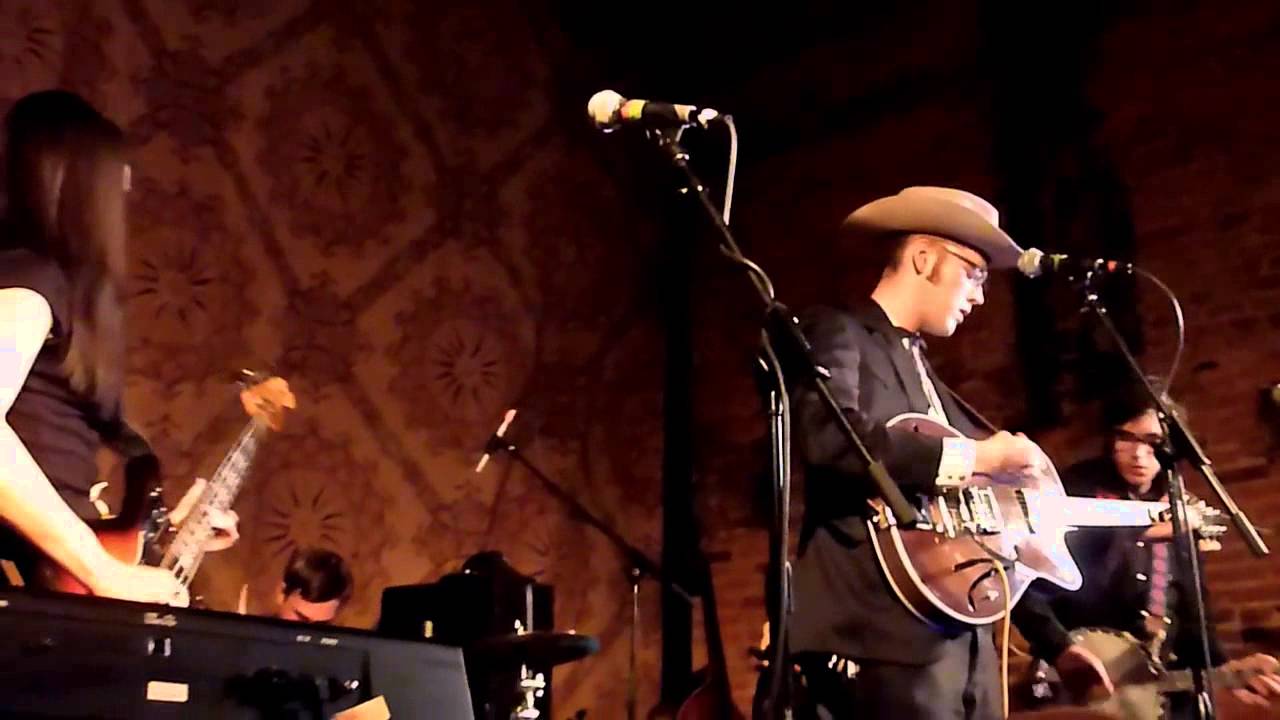 There are different kinds of break-ups. The golden age of band break-ups was the 1970's. A classic band break-up should include long-term severance, conflicts, animosity, envy, defamation and a very dramatic ending sometimes crowned in physical fighting. The Sterling Sisters broke up November 4th, 2014 when George Cessna sent a text message (!) to the members of the band. It's as simple as that. The key message was that it was over since the band was not really going anywhere. In fact, the band lost it's momentum when Scout Paré-Phillips moved to New York. In an article in Baltimore City Paper she explains: "I had been living in New York and I had to work on my solo stuff and the boys weren't really writing stuff and I was just coming to practice the night before shows and it was a $200 round ticket. In reality, for the last year, we didn't write anything new." In the same article George Cessna confirmed: "We were all sort of having issues of staying productive without her being here. It became a thing. We want to keep working on things and have a healthy productive relationship as artists and it got hard." We have all seen this happen before. Lack of propulsion is often an overwhelming enemy for a struggling band. What happened next? The future plan was that the remainder of the band would continue to play together as a band, but as a different project. To my knowledge, this plan was never realized more than one off gig shortly after the break-up under the name George Cessna. Plans are just plans in the gothic country genre. Maybe George Cessna felt it was time to change musical direction again. This time towards rock 'n' roll. George Cessna began a solo career before the band broke up. The Sterling Sisters shut down their website, Myspace and Facebook accounts. The information isn't available at the internet graveyard, it's gone. But there are still enough fragments here and there to write an article.
The Sterling Sisters released one full-length album called "Hale". There were actually plans for a second album, but instead the band broke up. "Hale" was released on vinyl only. No cd copies, no digital downloads, no nothing. This action is on the verge of arty-farty. Moreover, this leaves me in format limbo. I've experienced three brutal format shifts, from vinyl to cd, from cd to digital, and last but not least, from digital to streaming (however, I don't regard streaming as a format). However, you can listen to "Hale" on Bandcamp. If you haven't been severly tested throughout the years as I have, there's a high risk that you tend to take these format matters lightly. No respect for elders anymore. In my opinion, newly released vinyl is not a format. There are studies showing that many vinyls remain sealed (never opened) and people who buy them don't even own a turntable. Sealed and unplayed - what's the point? Vinyl is just a nostalgic keepsake. And besides, if you weren't around the first time vinyl was popular there's nothing to be nostalgic about. I think their label is partly to blame. Pesanta Urfolk is a small independent record label specializing in ultra-limited, high-quality vinyl releases. Hale was released on December 31, 2012. It was recorded and mixed by Gabe Wax at Trout Studios and Strange Weather Studios, New York City. The album art was made by Benjamin A. Vierling. The format oddities doesn't end here. The Sterling Sisters released an self-titled EP in November 2011 in the cassette format(!). I haven't seen a cassette recorder in years (but my old high-end amplifier is equipped with two tape inputs). "Shallow Blood" is another EP release on vinyl (7"). With Hale already recorded, the band also released a digital compilation entitled "Songs For The Donors" via Kickstarter (the world's largest funding platform for creative projects). The compilation consists of cassette recordings and demos of unreleased tracks (and alternate versions of two songs on the upcoming official album) the release was meant to collect funds as a means to support Slim Cessna's Auto Club on the latter's Summer tour through the US in 2013. The goal was to cover the upfront costs of renting a van and gas expenses for the first leg of the tour. They got their van and went on tour. In my opinion, they would certainly have gained more popularity if they had continued as a band. A glimmer of hope for regrowth in the gothic country genre has been extinguished.
| | | | |
| --- | --- | --- | --- |
| | | | |
Below is a suggestion for a CD compilation.
| | | |
| --- | --- | --- |
| No | Song | Album |
| 1 | Prelude | Hale |
| 2 | Hale | Hale |
| 3 | Raised You In The West | Hale |
| 4 | Dead Dog | Hale |
| 5 | Last Run | Hale |
| 6 | Shallow Blood | Hale |
| 7 | Country Love | Hale |
| 8 | Dive | Hale |
| 9 | Heaven | Hale |
| 10 | Red, White & Beauty | Hale |
Best album: Hale (naturally)
Best songs: Hale, Raised You In The West, Shallow Blood, Country Love, Dive, Heaven