.357 String Band is a band from Milwaukee, Wisconsin, see website. Their old website (www.streetgrass.com) is no longer in function and didn't work for a long time. Ironically, it's a pretty good illustration of the band's communication and marketing strategies. .357 String Band is one of my absolute favorite bands. The band has - as well as several other bands in the "gothic country"-genre – roots in punk rock (which explains the drive, energy and attitude). There are also influences from rockabilly. .357 String Band was formed in 2004. After having decided to start play bluegrass (!) the band devoted the first couple of years to learning to play the instruments and to perform at smaller venues in Milwaukee, including River West's Circle A Café. Practise makes perfect. The members fully master their instruments. .357 String Band has been labeled "street grass", "bluegrass on steroids", "amphetamine-fueled mountain music" or "gutter punk meets Appalachia". Bluegrass from a Wisconsin - is that conceivable? As mentioned in the introduction to this article series, "gothic country" comes from the most unexpected places in the U.S. The music is not bound by geography. On the contrary, when the music comes from a completely different place than the origin is often completely untouched and uncontaminated. Sometimes, it's even better than the original.
.357 String Band was formed by Derek Dunn (guitar and vocals), Joseph Huber (banjo, fiddle and vocals), Rick Ness (upright bass) and Jayke Orvis (multi-instrumentalist including mandolin). The band had no designated frontman, but Derek Dunn was usually the spokesman in the band. Equipped with just strings (string band) is a just as daring as interesting approach. No drums at all. It's doesn't show. The upright bass, guitar, banjo and mandolin individually and collectively are completely unparalleled. .357 String Band toured almost evenly in both the U.S. (played in all states except two) and in Europe. However, the hard work took its toll in various ways, including strain on family relationships. In June 2009, Orvis was fired from the band due to disagreements which was formulated at their Myspace Blog as: "creative as well as business aspects of the band". It was a divisive moment, as demonstrated with painful clarity in the band's announcement on the blog and in the commentary from Orvis. Despite a vivid description of the incident as: "dropping me like a groupie" Orvis was the bigger man and expressed his sympathy for the members and respect for his successor, Billy Cook. But the end of the .357 String Band would come just two years later. In late autumn 2011, the .357 String Band announced that it was over. The background was that Joseph Huber had decided to quit the band. The reason was according to their Facebook-page: "the aesthetic of The .357 String Band no longer represents him; he will returning to school to study woodworking, and pursue his own musical interest part time. The other three of us could not agree on a way to continue The .357 String Band without him." This was the official reason. However, Huber's decision was hardly the only reason the band called it quits. It never took off for the band. Without any commercial success or the prospect of any commercial success in the foreseeable future, it is not possible to tirelessly struggle on. It is a pitiless law of nature in the music industry. .357 String Band figured it out the hard way.
Two farewell concerts were held in Turner Hall in Milwaukee and at Crunchy Frog in Green Bay on 25 and 26 November 2011. Trapper Schoepp & The Shades opened for their band (their release party) and Those Poor Bastards also played (see separate article). There's a fine concert video from the concert at Turner Hall on Youtube. Derek Dunn thank the audience before the final song: "Keep on supporting local music, the local economy, and keep on taking care of each other. You're the best fucking fans in the world". Then all Hell breaks loose in the song "Rollin' Down The Track". They didn't go quietly into the night, exactly. After this closure, no man in his right mind can argue that .357 String Band didn't deliver right up to the bitter end. A very dignified end, for that matter. I can't let go of the story of .357 String Band. The music industry is just like a slow and predictable TV program with Sir David Attenborough with dry and factual findings and comments that the animals are dying to left and right. However, the rain comes to the savannah and life goes on. It's the nature of law. I've been thinking a lot about why this particular band's history concerns me. An important explanation is the monumental injustice in this case: their interest for their music, the strong commitment, the unparalleled brilliance, the ridiculously low return on their work, all deprivations of family and friends and ultimately the unbroken view of life despite the lack of commercial success. What then is the explanation to why it never took off for the band? In various interviews, the band highlights the lack of strategies to make their music and the band known. At a time when every peripheral crap band is more concerned with communication than their music and call the buyers of their music for market segments and use channel separation as a method to sell the shit, .357 String Band was something of a dinosaur. The band was extremely bad at marketing themselves and hated it at the same time, which in this context is not a good combination. The band had its entire focus on playing and touring. A little naive perhaps, but to retain their integrity and just do what you believe is not so bad either. Not in my eyes, anyway. If one is to indulge oneself in counterfactual reasoning: with a little help from a real hard manager, think Led Zeppelins Peter G. Grant then .357 String Band would have reaped what the saw in a completely different way than what was the case.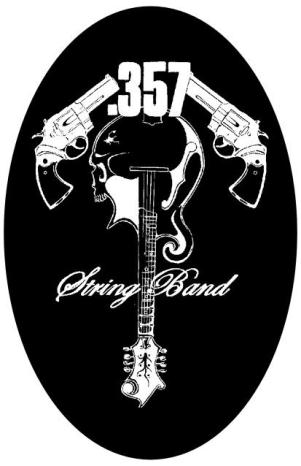 In an interview on the reputable site Saving Country Music (SCM) after .357 String Band was disbanded Derek W. Dunn elaborates: "I've played shows in front of thousands of people, which was awesome, and shows in front of 5 people singing every word to every one of our songs, which was even more awesome. I learned to love my country by traveling around it in a van, and I learned to love my home by traveling around the country. People around the world are listening to our creative output. In many ways, I am absolutely the luckiest person on Earth. All that being said, .357 also caused me an insane amount of blood, sweat, and grief." With over 500 gigs under seven years under, to say the least, unglamorous conditions they poured out like water, and their strength dried up into the dust. On the SCM site there's a review of .357 String Band's farewell concert in Milwaukee which ends: "Rest easy boys, you did well". Very well summed up, I think. The state of Wisconsins motto is incidentally only one word: "Forward". .357 String Band - you have my full and unreserved respect. How shall I describe the music? On the distributors (CD Baby) website there is a statement: "This ain't your grandaddy's bluegrass, this is streetgrass". Catchy, but I don't fully agree with it. .357 String Band is faithful to traditional bluegrass, but they also bring something entirely new and original to the genre that is highly revitalizing, like neo-traditional bluegrass. More specifically, I think of the influences of murder ballads, dark americana, gospel, outlaw country, mountain music, punk, speed metal, etc. The lyrics are very dark, but there's also hope in their lyrics. The biblical references are very common. There is, however, a small problem in their music which can be described as follows: The compositions are often subordinated by the performance. It is in the nature of things. It's not easy to comprehend all the nuances when .357 String Band kicks off (whether it's on album or live). But the skillful craftsmanship is evident if you listen to the music. They play extremely fast by any standards, but at the same time also right. It's not always that both these parameters are simultaneously fulfilled in the wonderful world of music, particularly not in the "gothic country" genre.
.357 String Band has released three albums. The first album was "Ghost Town" (2006). The release party was held at Linneman's Riverwest Inn, Milwaukee on 15 July 2006. Inside the album there's a "mission statement": "Rather be hated for what we are than loved for what we ain't." The second album was "Fire & Hail" (2008). The release party was held at the Mad Planet, Milwaukee on 26 April 2008. The album was placed no. 7 in "The Greatest Underground Country Albums Of All Time" on Saving Country Music (SCM). The third album was called "Lightning From The North" (2010). The release party was held at Turner Hall, Milwaukee on 12 February 2010. The album covers are stylish. On the cover of the first album: the band backlit and with a bullet hole through a glass window. On the second album: a banjo playing figure against a background of fire and hail. Joseph Huber has made the album cover. On the third album: the band's logo with an eagle printed on beige-gray paper. .357 String Band has a song (Holy Water) on one (Rodenticide III) of the four compilations with The Best of Dark Roots from Devils Ruin Records. It's, as you already know by now, a mark of quality.

It's been a very long and traumatic journey before I got hold of all albums. The first two albums are out of print and very difficult (and expensive) to find. The first album (original release) "Ghost Town " has a price of about $ 125 (used) on Amazon U.S. (even more expensive at Amazon UK, about £ 150 respective German Amazon approximately € 190). The first album is, however, reissued on the Dutch label Rosa Records. I bought it for a normal cd price. It was done reluctantly because I wanted the original release (but it was too expensive). Unexpected things happen. During a cd stroll in Stockholm in early 2013 my friend found "Ghost Town" for 45 SEK in Skivbörsens (the oldest and best used record shop in Stockholm) many and unsorted stacks. It was the Rosa Records release, but still. I've never heard of or seen a .357 album in Stockholm or in Sweden. The second album "Fire & Hail" is almost never for sale either new or used. It does not even have a price. I have gone through fire and water to get to it. I have completely vacuumed the Internet in daily googling and I have emailed half of Wisconsin. As for CDs, I have been equipped with the patience that stands comparison with Job. On a Tuesday morning in late February 2013 the cd was there for a brief moment - used online at the price $ 30. I fingered nervously on the keys and finally I managed to make the order. The seller was located in Oak Creek in Milwaukee's south side. Less than a week later, the album arrived. The album was in "mint condition". It was probably the finest moment in my career as a record buyer which extends to more than 35 years. The third album "Lightning From The North" is however easy to obtain. A fourth untitled album was in the making, including the songs "Let The Bones Be Burned", "Tongues Of Fire" and "Poisonous Serpents". Only some recording remained before it was time for mixing and mastering, but the album will most likely never see the light of day.

A lot of songs fit in on a cd compilation, since the songs are short. Below is a suggestion for a CD compilation.
| | | |
| --- | --- | --- |
| No | Song | Album |
| 1 | Riot Act | Ghost Town |
| 2 | Evil On My Mind | Ghost Town |
| 3 | Raise The Moon | Ghost Town |
| 4 | Hard Times | Ghost Town |
| 5 | Little Black Train Of Death | Fire & Hail |
| 6 | Fire & Hail | Fire & Hail |
| 7 | Cluck Ol' Hen | Fire & Hail |
| 8 | Black River Blues | Fire & Hail |
| 9 | Down On A Bender | Fire & Hail |
| 10 | Glory, Amen | Fire & Hail |
| 11 | Holy Water | Fire & Hail |
| 12 | I'm Gone | Fire & Hail |
| 13 | Darleen | Fire & Hail |
| 14 | Long Put Down That Gospel | Fire & Hail |
| 15 | Two White Horses | Fire & Hail |
| 16 | Rollin' Down The Track | Fire & Hail |
| 17 | Lightning From The North | Lightning From The North |
| 18 | Darkness In My Soul | Lightning From The North |
| 19 | The Harvest Is Past | Lightning From The North |
| 20 | Head On My Heel | Lightning From The North |
| 21 | Rags To Rags | Lightning From The North |
| 22 | The Days Engrave | Lightning From The North |
| 23 | Ride Again | Lightning From The North |
| 24 | 'Til Peace Or Hell | Lightning From The North |
Best album: Fire & Hail
Best songs: Raise The Moon, Hard Times, Little Black Train of Death, Black River Blues, Glory Amen, Rags To Rags, The Days Engrave, 'Til Peace Or Hell
Epilogue
What happened then with the members of this great band, that is Jayke Orvis (who was replaced by Billy Cook), Joseph Huber, Derek Dunn and Rick Ness?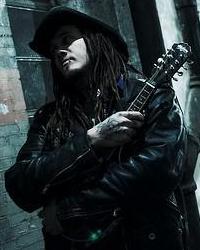 Jayke Orvis didn't fall apart. On the contrary. You can read the following statement at his website. "I have no qualms telling you I was basically behind the .357 String Band steering wheel for the first 4 and a half years. People always ask, so I'm explaining. Shit happens, and it did, we stopped being friends. I also believe everything happens for a reason". Jayke Orvis went solo and released the album "It's All Been Said" on Farmageddon Records in 2010 (incidentally, the company's first album release). The album was very well received. In fact, it was placed as no. 12 in "The Greatest Underground Country Albums Of All Time" on SCM, see list here. There are three great songs on the album: Yankee Taste, Shady Grove and Dreadful Sinner. Nowadays, Jayke Orvis is in a band Jayke Orvis & the Broken Band. The band consists of top musicians: Liz Sloan (violin), Jared McGovern (upright bass), James Hunnicut (guitar) and Joe Perreze ( banjo). Courtney Kostrich usually fills in when Jared McGovern is indisposed. They all have own or other band engagements. The second album "Bless This Mess" was released in May 2013. There are four great songs on this album: Murder Of Crows, Clankertown, Lead Me Astray and Long Way Home. There is a live recording of Lead Me Astray on Youtube from Linneman 's Riverwest Inn, Milwaukee July 14, 2012 that is incredible intense. The band tours constantly. Their motto is "Stand By Your Van". One can really talk about schedule puzzle, when it comes to getting together everyone's calendars. Jayke Orvis & the Broken Band was in Stockholm June 20, 2013. Unfortunately, I had a minor accident and couldn't go.
Billy Cook, the multi- instrumentalist, has released a solo album "Left To Remember", first digitally in May 2013 and then physically in February 2014 which can be ordered from Farmageddon Records. Billy Cook has really made a great album. Very gifted songwriting, more melodic arrangements than 357 String Band, great mandolin playing (of course) and as a bonus to all hard-core fans of .357 String Band a "new" .357-song "Left To Remember" in furious tempo. I shudder when I hear it. It can't have been easy replacing Jayke Orvis. Jayke Orvis was both popular and incredibly talented. It's a perennial question among fans which of them was "best" and whether the .357 String Band peaked with Jayke Orvis or with Billy Cook. Some have the opinion that the ruthless drive disappeared when Jayke Orvis left the band. Other regard Billy Cook as a superior mandolin player (at least in the technical sense). It's not possible to have any higher rating. It seems Billy Cook now primarily focus on a solo career, but if he would like to be in a band there would probably be many "gothic country" bands that would be very interested of his services.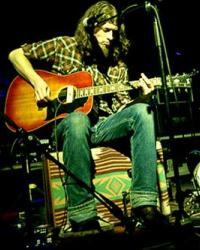 Joseph Huber quit the .357 String Band because of "the aesthetic of the .357 String Band no longer represents him." He had already released the album "Bury Me Where I Fall" in 2010. Huber replaced the banjo for the guitar and his guitar playing is exquisite. On the album he shows what an incredibly talented songwriter he is. It's very solid songs in this debut. I also think that Joseph Huber sings "best" of all in the .357 String Band. Maybe not with the finest voice or best technique, but it's a lot of feeling in his voice. Alone, it's not the same furious pace as was with .357 String Band, but more of a singer/songwriter. There are five great songs on the album: Bury Me Where I Fall, Riddler's Song, Death Cruel Shadow Be My Shade, Slow Death March and Can't You See A Flood's A-Comin. A second album "Tounges Of Fire" was released in 2012. Four of the songs (Tongues of Fire, Walkin' Fine, An Old Mountain Tune and Hello Milwaukee) were intended for their fourth album that alas never saw the light of day. Huber's second album is more oriented towards traditional country. A third album "The Hanging Road" was released in 2014. There are three great songs on the album: Coming Down From You, Father Why These Stones and The Unpromised Land. The third album is also oriented towards traditional country. The fourth album "The Suffering Stage" was released in 2017. The fifth album "The Downtowner" was released in 2022. The first album is clearly the best. Of course, I have all five albums. When I was looking for Fire & Hail, I was in contact with Joseph Huber. He didn't even have a copy himself, but wished me luck in my quest. When Joseph Huber quit .357 String Band it was announced that: "he will returning to school to study woodworking". And that's also what he have done. It's liberating with someone that defies a previously assigned role. He seems to be as good at woodwork as playing banjo and guitar. And one talent does not exclude the other talent. I hope there will be more music from him in future. Joseph Huber has also recently launched a website (for music).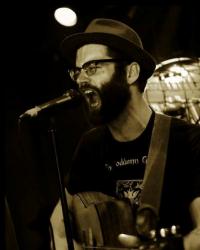 Derek Dunn was often the spokesman of the .357 String Band. This advanced position has, as far as I have been able to assess, not directly turned into a brilliant solo career. Dunn plays at smaller venues and the repertoire consists of old .357 songs among others and he seems to be struggling on. Derek Dunn has released an EP "Poisonous Serpents" in 2014. I must admit that I had my doubts whether "Poisonous Serpents" would come true. Ever since .357 String Band disbanded in november 2011 Derek W. Dunn has been working on the EP. New information and timetables have followed upon each other. But now it's here. It was worth waiting for. Another very pleasant surprise is that .357 String Band are almost reunited on the album. Billy Cook, Joseph Huber and Rick Ness plays on five, five respectively four of total seven songs. The songs "Let The Bones Be Burned" and "Poisonous Serpents" were destined for the uncompleted fourth album from .357 String Band. However, this is not .357 String Band. Not even .357-nostalgia. It's Derek W. Dunn's album. No question about that. All songs are written and arranged by him and they are all solid. The sound is also partially different from .357 String Band. Despite the fact that he tours and works very hard and ought to be pretty worn-out by now, he brings newness and energy in to the album. The music is varied. There are fast and well-written songs like "Let The Bones Be Burned", "Roll On" and "Hell In Your Cold Cold Heart". In songs like "Snow In The Pines", "Pressure", "Feels Like I'm Blue" and "Poisonous Serpents" he shows great singer-songwriter abilities in the old-school country vein. The lyrics to "Poisonous Serpents" are brilliant (therefore I include them below). The sound quality is also excellent. What more can you wish for? A full-length album from Derek W. Dunn.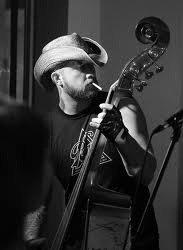 Rick Ness or "The Rickness" as he often is called has for the time being quit music. It's a shame, because he was .357 String Band's backbone while extremely operationally reliable and amazing on bass. Rick Ness chewed gum, smoked cigarettes and drank beer at the same time. Just how cool he is can be seen from the concert video from the farewell concert at Turner Hall. Since .357 String Band disbanded he has worked for some time in the mining industry (!) and has become a bit of a celebrity in some circles. The background to this remarkable career move is quite unlikely. On a tour in Southeast Alaska State Fair, he met a man named Parker Schnabel. At this meeting, Rick Ness expressed a wish that some time work in the mining industry. Thereafter nothing happened. After nine months, the phone rang and Rick Ness was offered a mining job. He didn't know that this would also involve being in a popular reality TV program, the Gold Rush on Discovery Channel. The mining job is now over. When Rick, in an episode of Gold Rush, showed up in a worn .357 t-shirt the .357 hard-core fans was amused. Rick likes his motorcycles and being in the gym. He has reportedly not abandoned his plans to return to the music some day. It's probably many bands that would be interested in his services.

There are many fans that are dreaming of a reunification of .357 String Band in general and including Jayke Orvis in particular. On some occasions, former members of the band have played together. For example, Joseph Huber and Rick Ness jumped in and temporarily replaced Jared McGovern and Joe Perreze in the .357-song "Raise The Moon" at a Jayke Orvis gig. At the funeral of Farmageddon legend Richard Laferte II in early January 2013 Joseph Huber, Jayke Orvis and Derek Dunn (reinforced by James Hunnicut on guitar) played three songs together. It was one-off gig, no reunion. Pity, because it sounded extremely well in "Raise The Moon." In an initiated analysis the editor of Saving Country Music (SCM) writes: "And they were all the absolute best possible musicians you could find at their respective positions, each challenging each other, pushing each other to keep up with the band's demands for artistic excellence in both instrumental technique and creative composition. Listening back now at Fire & Hail, with so much talent in one place, no wonder the project was untenable, and no wonder the respective players have moved on to become their own trees instead of respective branches of the same project. Still, the loss of .357 String Band may go down as underground country's greatest tragedy. I can think of no other project that was so ripe for becoming a success story of authentic American underground roots. They were brilliant, but accessible at the same time." I'm thinking of a quote from the movie Kingdom of Heaven: "Remember me as I was". Although it is hard to admit, it's much better to cherish someone's memory than to repeatedly be exposed of futile resuscitation attempts from people who should know better.
"Rest easy boys, you did VERY well".