Lambchop is a band from Nashville, Tennessee, see website (opens in a new window). Their record company, Merge Records, have declared them "Nashville's most fucked-up country band." There's not much profanity on this site, probably too little, but I think the offensive words are justified in this case. We are dealing with Nashville, TN the capital of mainstream country and the root of almost all evil. The band was formed in 1986 by former high school classmates Kurt Wagner (guitar, lead vocals), Jim Watkins (guitar) and Marc Trovillion (bass). The bandname was originally Posterchild. The earliest recordings took place in Trovillion's bedroom. Posterchild started to play regularly in and and around the Nashville area. It started with after-work jams in the warehouse of the flooring company where Wagner worked at the time. His attitude toward making music was casual and informal. Anybody could come and be in the band as long as they behaved themselves. This was Kurt Wagner's only criteria. The jam sessions were both a social thing and musical exercise. Allegedly it sounded like Neil Young jamming on acid. In 1992, Posterchild now consisting of Wagner, Trovillion, Bill Killebrew (guitar) who all three worked at the flooring company, Jonathan Marx (clarinet), Scott C. Chase (multi-instrumentalist), Steve Goodhue (drums) and Allen Lowery (percussion), released a split EP "An Open Fresca/A Moist Towlette" with friends Crop Circle Hoax. The EP release triggered a infringement dispute. The band were contacted by entertainment lawyer George Regis infamous of issuing cease-and-desist orders on behalf of his clients, this time Poster Children, equally unknown but nevertheless signed by the mighty Warner Brothers. "Posterchild" is a compound, and "Poster Children" is two words, plural and moreover they played noise pop so the risk of any mix up should be close to zero. The names should be able to co-exist side by side. The legal strategy seems to have been reflexive "prevention is better than cure". Posterchild, without any legal backing, abandoned their name and started to look for a new band name. The considered other band names like R.E.N. (for spite, a ironic three letter abbreviation of Poster Children, but maybe more famous R.E.M. would have objections to this name), Pinnacles of Cream and Turd Goes Back but eventually they chose the name Lambchop after a TV glove puppet, Lamb Chop, popular in the 1960s. The name was decided on the grounds that no one in their right mind would choose Lambchop as their band name. In fact, Kurt Wagner's grandfather was a butcher so the name was quite fitting and not too far-fetched. They also liked the sound of the name. The band name undoubtedly has a certain ring to it and fits their smoochy oddness. Lamchop added Deanna Varagona (saxophone and vocals), Paul Niehaus (steel guitar) and John Delworth (organ) to the lineup. The wheels of worldly justice works slowly, but Warner Brothers soon dropped Poster Children. Lambchop was signed by Merge Records and with a twenty year perspective Lambchop definitely shine more brightly. However, the concept of "band" and "lineup" is somewhat misleading in this case, since Lambchop never had any core lineup. Instead Lambchop have consisted of a large number of musicians loosely connected to the band. In addition (more or less) to those mentioned above: Hank Tilbury, Mike Doster, John Mock, Paul Burch, Mark Nevers, Dennis Cronin, Mike Griffith, William Tyler, Tony Crow, Sam Baker, Matt Swanson, Alex McManus, Ryan Norris, Scott Martin and Roy Agee. There are also additional band members and people contributing on albums. At the most, about twenty Nashville-based musicians played in Lambchop. However, the band's creative center is the frontman Kurt Wagner.
Lambchop is Kurt Wagner and vice versa. Kurt Wagner is easy to recognize with his vintage Gibson L-3 guitar and wearing one of his many stylish baseball caps advertising agricultural produce. He started wearing baseball caps to protect his head when he was working construction and started to lose hair at a rapid rate. It became something he wore all the time and not as a fashion statement. In fact, I have never seen a photo of him without the cap. In the beginning of the 1960s, when Kurt was two years old his liberal, Northern parents moved with the family to Nashville, deep in the South. His father was a research scientist and biochemist. In 1973 the whole family lived in England for a year when his father was teaching and doing research. According to Wagner, Nashville was at the time super-small and super-hick. The times were hard for a long-haired teenager. The harrassment from the "good ol' boys" came in many forms, both verbally and physically. But, long-haired teenagers could find refuge within the liberal bluegrass community. If you behaved well enough you could sit in the back of bluegrass bars and even be served beer. Wagner was hooked by the fast, trash-like and exiting bluegrasss sound, a precursor to speed metal. At the time he was also into country rock, especially the sound of the steel guitar. After high school Kurt Wagner moved to Memphis to study art and graduated in 1983. He then moved to Bozeman, Montana for graduate school and study art and paint. Kurt Wagner picked it for its isolation. Isolated it may be, but I think it was .357 String Band that pronounced Bozeman, MT the most hard-drinking places of all places. I think they know what they're talking about. Anyway, Kurt Wagner could watch the national sport of Montana, drinking, at close range. After earning a graduate degree Kurt Wagner moved back to Memphis. His ambition at this time was to be a painter. He worked as a sign painter and in art supply store. The goal was to save enough money to move to Chicago, which he did. In Chicago he lived in a loft with two friends and worked in another art supply store and tried to make it in the art world. Chicago wasn't particularly open and friendly to newcomers according to Kurt Wagner. Things went from bad to worse in a series of event. His then-girlfriend left him. His roommates wanted more money out of him. The art supply store owners turned out to be racists and he quit, got banned and couldn't find a similar job. He was offered a job at a department store, under the condition of taking a lie detection test (which he initially refused for reasons of principle). But after some nagging he took the test and, of course, told the truth and nothing but the truth. Big mistake. If you're taking a lie detection test you should lie through your teeth. People can't handle the truth as Jack Nicholson rightly pointed out. Kurt Wagner didn't get the job and went back to Nashville - temporary he thought - to lick his wounds. All this happened in 1985, 30 years ago.
At this time in life Kurt Wagner was battered and bruised emotionally. He started to write songs and play music as a cure for pain and depression. He took up manual labouring laying hardwood floors to fund his art. There would probably not be any Lambchop band, if it weren't for Vic Chesnutt (see article here, opens in a new window). Kurt Wagner formed Lambchop largely as a result of hearing his debut album, "Little". The music of Vic Chesnutt spoke directly to him and inspired him. Soon after he returned to Nashville he went to see him play. Kurt Wagner was early that night since he didn't know the time and didn't know where the club was. Vic had just finished his soundcheck and they began to talk and got along well. There were three people in the audience. The other two were cops. Vic sold cassettes and had a sign "I suck. Tapes $5.". Kurt Wagner bought as many copies he could and gave them away to friends, many whom later would be playing in Lambchop. Vic Chesnutt returned several times to Nashville and finally Kurt Wagner revealed to him that he was making music and played some tapes for him. Vic Chesnutt was very encouraging. Vic's example and his encouraging words made Kurt Wagner realize that he wasn't crazy to pursue with art and music. Their friendship later took collaboratal forms. Lambchop backed him on one of his finest albums, "The Salesman and Bernadette", released in 1998. Kurt and Vic were an odd couple, but they have foul language as a common denominator. It costs. You don't get much airplay on Nashville radio stations with song titles like "My Face Your Ass", "Moody Fucker", "Your Fucking Sunny Day" or "I Sucked My Bosses Dick". Lambchop will probably not get into the Country Hall of Fame in Nashville. Still, on every album there's a call for "When in Nashville, visit the Country Hall of Fame" or just "visit the Country Hall of Fame in Nashville, TN". According to Kurt Wagner this is a serious invitation without irony. I'm sceptical. Vic Chesnutt died on Christmas Day 2009. Kurt Wagner took Vic Chesnutt's death very hard, even though he knew that the day would come sooner or later. Lambchop participated in a tribute and benefit event on February 19-20, 2010 at 40 Watt Club in Athens, Georgia. The event left a strange taste in Kurt Wagner's mouth. It reminded more of a promotional situation for bands than a tribute and benefit event for Vic. It discouraged and sickened him.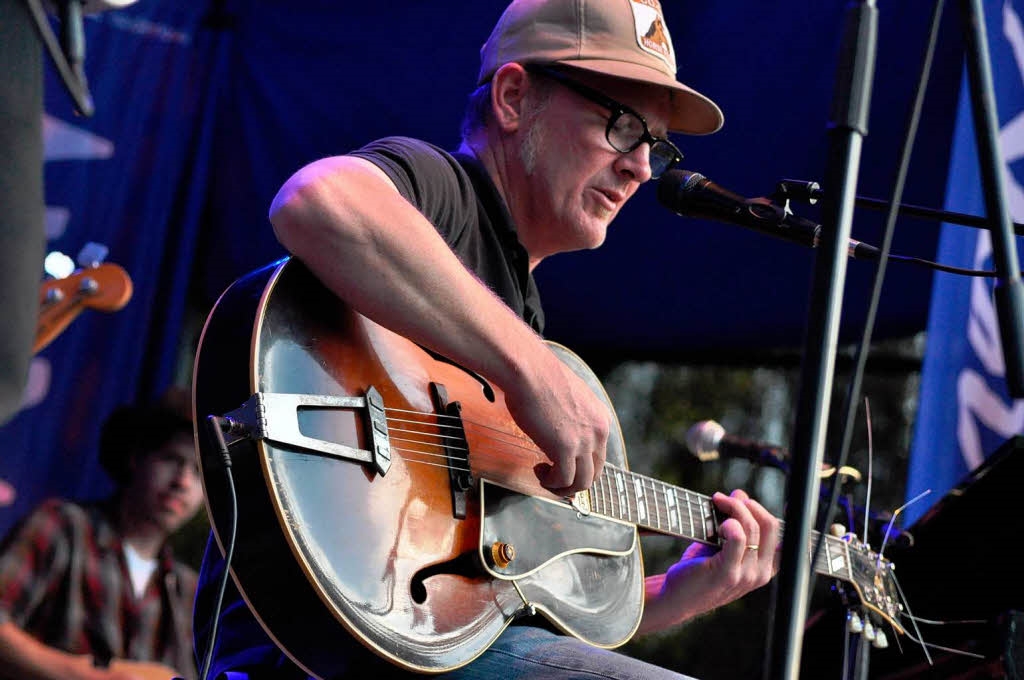 There's a baroque beauty over Lambchop. Lambchop isn't the most gothic of bands, but they still fit within the broad "dark americana" branch. They are genre-bending and a hybrid of almost everything. Lambchop have been labeled "lo-fi", a term coined by Dave Goodman, author of the standard reference "Modern Twang" as music "played and sung at a snail-on-quaaludes pace, setting a mood ranging from dreary to downright menacing". Other labels are "melan country", "country 'n' strychnine" or "woodchuck nation" (actually a term Lambchop came up with), "post-country", "folk funk", "post folk", "chamber country" and "modern countrypolitan". Lambchop's trademark is their balance and restraint. Over the years the have moved away from a country expression to despicable lounge music. Lambchop uses some foul language. But, emphasis is on tenderness and fragility. The songs deal with death, suicide, aging, drug addiction, love and deception, the hell of mundane life and one or two insights from the world of sanding and finishing hardwood floors. Kurt Wagner is regarded as one of the best songwriters of his generation. For example, American Songwriter Magazine describes Wagner's lyrics as "witty and deeply insightful." The lyrics are brilliant. Kurt Wagner have a bizarre narrative technique with highly unexpected twists. Sometimes it's beautiful and sometimes it's not so beautiful, like in "Life's Little Tragedy": "I don't speak well I mumble / To life's little tragedy / If you touch me I crumble / This song's from the wishing you well" which continues "There's some spit on the ceiling / Pretty soon it's going to drop". Kurt Wagner doesn't have excessive vocal range and abilities. But he knows how to use his dark baritone voice, often in a speak-singing manner. It fits the lyrics perfectly. "I have always thought / That hand guns were made for shooting people / Rather than for sport". In an interview for the site "Songwriters on Process" Kurt Wagner explains his writing process: "Over the past twenty years, I've tried a lot of processes. in fact, I'm fascinated with going about the idea of making things, whether it's painting or music. I try a lot of different techniques to get things going, and it's fun to come up with new ways to get the process started based upon what my general life experiences are. As far as the actual nuts of bolts of making a song, I've tried everything, from writing a song a day for a year to not writing at all and working on one song for a year. In a way, there's not a set method, but it's more about allowing myself the time to realize something, whether that takes a year or a day. And those limitations can be arbitrary."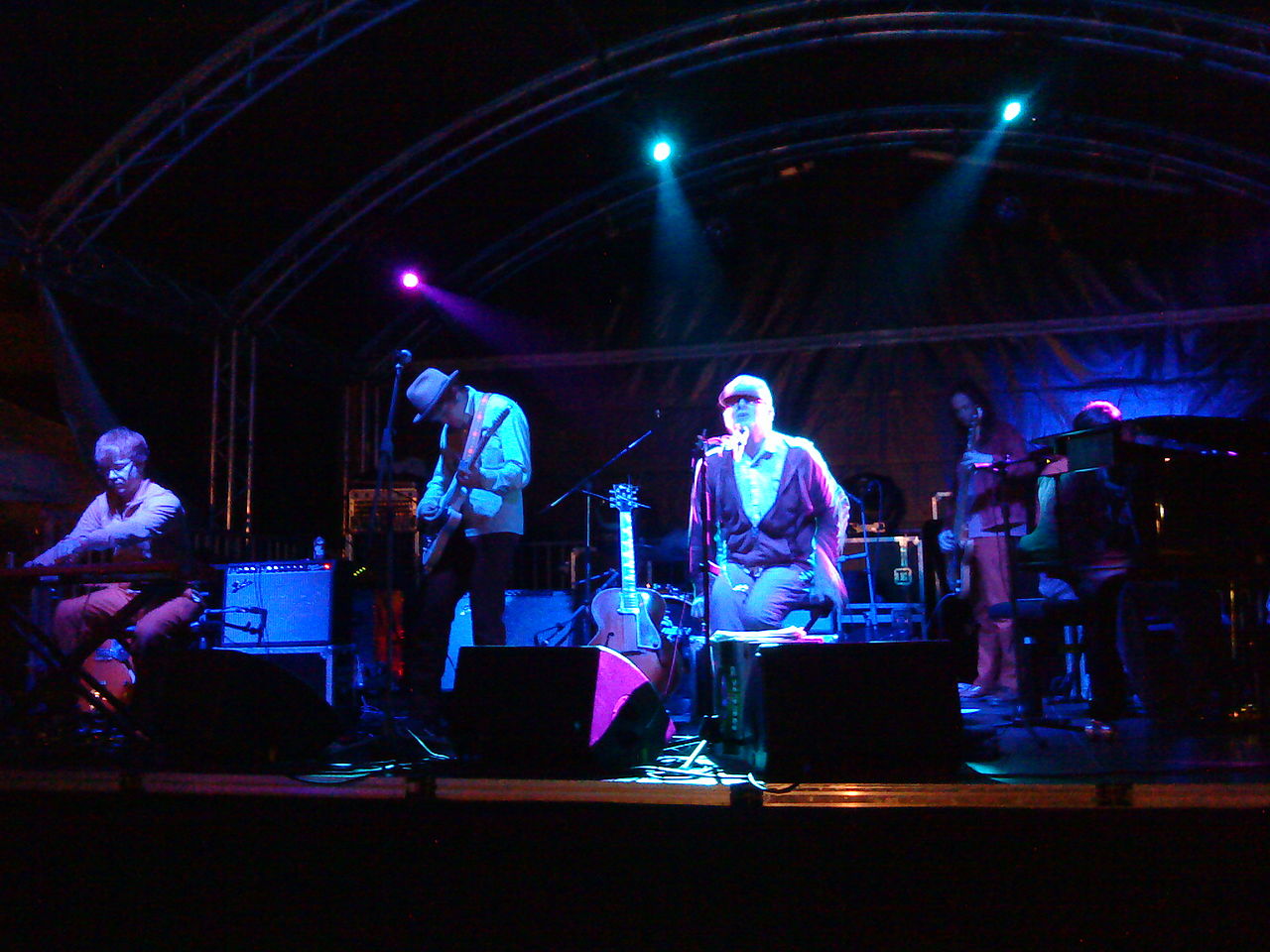 Standard procedure when you have released an album is to tour and promote. Kurt Wagner didn't get this in the beginning. Instead of playing music from the newly released album "Nixon", they played music from their forthcoming album "Is A Woman". The jaws of the audience and the arranger dropped. For Kurt Wagner it was simple. The audience have already heard the album and they are more interested in what is next. Playing songs from a newly released album is positive reinforcement and not doing so is against all business models and not how it works in the music industry. Anyway, this is typical for Lamchop. By the time they released an album they have already moved on to next project. However, they have slowed down the process of making new albums. Maybe Lambchop is beginning to show it's age. Kurt Wagner have declared that he felt that they have at least one more good album in them. Maybe it will end the same way it started: gradually. The last three albums are very sophisticated, lavish and well-produced. But not as good as their previous albums. Personally, I think the creative force is starting to run out. In 2016 Kurt Wagner will be 58 years old and Lambchop will be able to celebrate 30 years as a band (counting Posterchild years). For this kind of music it corresponds to The Rolling Stones with its 50 years. Let's not be too demanding. Instead we should be thankful for what we have got over the years. Moreover, bass player and founder Marc Trovillion died of a heart attack in October 2013, aged 56. Things tend to change over the years. The core of Lambchop have families and children, have real jobs and other interests. Music is important, but it isn't everything and never was. Today the band consists of five to six members. There's a economic reason for the downsizing. Kurt Wagner can't afford a huge band. A large pizza can support a family, but not a huge band. Lambchop is a smaller project to administer today. As many other bands in the article series Lambchop is more popular in Europe than in US (Lambchop has a very strong fan base in Europe). Lambchop have even been in Sweden a few times. However, they never quite made it in their home country. Their record company didn't have the financial resources to pull off a tour with a huge band. The cost of moving and housing would be too high and it would be impossible to make it profitable. Many musicians wish to become a full-time musician. This has never been a goal for Kurt Wagner, not even after the success in Europe. In the book "Our Noise: The story of Merge Records, the label that got big and stayed small" he explains: "We'd be offered a show at Royal Albert Hall, and then I'd come home and sand floors. And I thought this was beautiful. I was convinced that you could make records and balance it with a normal life". The beautiful thought ended in 2000, when he had to quit the flooring business because of health problems. His knees and lungs were giving out from all the kneeling and sawdust, and the band took up too much of his time to find another job. He always thought that he would find another job, but he never did. Instead he pursued another interest. Kurt Wagner is a painter who has received considerable notice for his talents as a visual artist. It's time to speculate. With a less friendly and considerate bandleader-style, for example with a disposition of Captain Beefheart, maybe Kurt Wagner could have pushed the project of his Nashville supergroup a little bit further. In an interview for Washington Times he explains how he looks upon the other members of the band: "They shouldn't have to sacrifice the quality of their lives in order to just be a musician or to make music. I just think that concept is sort of ludicrous… You may not be 'successful, ' but you can certainly have a normal life—a house, a home, a family, dogs, a job—and make music". Major labels often inquired about signing Lambchop. Kurt Wagner turned them down. Lambchop have remained loyal to Merge Records and Merge Records have stood by them. Their European label is City Slang.
They have released eleven studio albums. Other than that there's a live album "Live At XX Merge", which was released in 2009, five compilation albums with unreleased tracks and demos and five EPs. But, of course, it's the studio albums that form the core of their production. Their first album "I Hope Your Sitting Down/Jack's Tulips" (two separate albums in one) was released in 1994. The album cover was designed by Brad Tablott and Kurt Wagner. Their second album "How I Quit Smoking" was released in 1996. The album cover was designed by David Dunlap and Kurt Wagner. However, on the following EP "Cigaretiquette" Kurt Wagner declared "I'm Smoking Again". Their third album "Thriller" was released in 1997 (my version includes the EP Hank). Chastened by infringements lawyers they declared: "If Michael Jackson wants all the money we've made from this album, he's welcome to the whole fifty bucks". The album cover was designed by Craig Allen, painting by Wayne White. Their fourth album "What Another Man Spills" was released in 1998. The album cover was designed by Craig Allen, line drawings by Vic Chesnutt. Their fifth album "Nixon" was released in 2000. The album cover was designed by Eric Bailey, painting by Wayne White. This album is by most people regarded as their masterpiece. It was reissued in 2014 on a 2-cd and vinyl. The double-CD includes the original album plus a bonus disc containing White Sessions 1998: How I Met Cat Power, a remastered live solo session Kurt Wagner recorded in 1998. The LP is pressed on 180-gram vinyl and includes the CD of bonus material. Their sixth album "Is a Woman" was released in 2002. The album cover was designed by Allen Mancini. Their seventh album "Aw C'mon/No You C'mon" - their most ambitious project - was released in 2004 (actually it's two separate albums, but they were released at the same time and in some versions together to further add to the confusion. I count them as a double album). The album cover was designed by Jerry Joyner and Craig Allen, painting by Wayne White. Their eight album "Damaged" was released in 2006. The album cover was designed by New Formalists. Their ninth album "OH (ohio)" was released in 2008. The album cover painting was made by Michael Peed. Their tenth album "Mr. M" was released in 2012 (think psycha-Sinatra). The album cover was designed by New Formalists. Mr. M is dedicated to Vic Chesnutt. "This (is what I wanted to tell you)" (2019), "Trip" (2020), "Showtunes" (2021) and "The Bible" (2022) are all weak albums. I will probably buy them anyway, because I'm a follower and not a fan.
Below is a suggestion for a CD compilation (a very, very compressed list).
| | | |
| --- | --- | --- |
| No | Song | Album |
| 1 | Hickey | I Hope You're Sitting Down/Jack's Tulips |
| 2 | The Man Who Loved Beer | How I Quit Smoking |
| 3 | Life's Little Tragedy | How I Quit Smoking |
| 4 | Theone | How I Quit Smoking |
| 5 | The Saturday Option | What Another Man Spills |
| 6 | Nashville Parent | Nixon |
| 7 | The Book I Haven't Read | Nixon |
| 8 | I Can Hardly Spell My Name | Is A Woman |
| 9 | Caterpillar | Is A Woman |
| 10 | Four Pounds In Two Days | Aw C'mon |
| 11 | Steve McQueen | Aw C'mon |
| 12 | Something's Going On | Aw C'mon |
| 13 | Nothing But A Blur From A Bullet Train | Aw C'mon |
| 14 | I Haven't Heard A Word I've Said | Aw C'mon |
| 15 | Low Ambition | No You C'mon |
| 16 | There's Still Time | No You C'mon |
| 17 | I Would Have Waited Here All Day | Damaged |
| 18 | Chelsea Hotel #2 | OH (ohio) |
Best album: Is A Woman (despite the fact that only two songs from the album are on the list)
Best songs: Hickey, Life's Little Tragedy, Theone, Nashville Parent, I Can Hardly Spell My Name, Caterpillar, Four Pounds In Two Days, Low Ambition. However, Miss Prissy - one of their best songs - isn't on the list due to formalistic reasons. It's available on "Tools in the Dryer" a compilation album with rarities from across the band's career, including early demos and live performances.