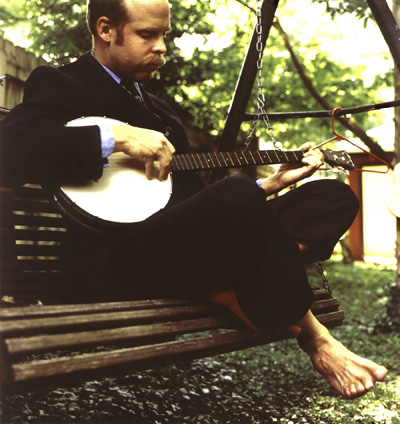 Bonnie 'Prince' Billy (hence BPB) is an artist from Louisville, Kentucky, see website. His real name is Will Oldham. Will Oldham have used many moniker names: Palace, Palace Brothers, Palace Music, Palace Songs, Will Oldham (his real name), Bonnie 'Blue' Prince (and mainly since 1999) Bonnie 'Prince' Billy. Bonnie 'Prince' Billy is a combination Bonnie 'Prince' Charlie (1720-1788, pretender to the thrones of England, Scotland, and Ireland) and Nat King Cole. First later he realized that Billy the Kid was "William Bonney" or "Billy Bonney". The moniker name was even better with this new information. So why all names? The basic idea was to make the listener solely focus on the music and not on the artist or the artists' background. New albums, different lineups, different themes and different sounds required also different names. Will Oldham thought the name should be different so that people would be aware of the differences. Of course, this had the opposite effect and he always got questions about the moniker name and how his latest music could be placed relative to other moniker names. Bonnie 'Prince' Billy, which he has used since 1999, was a way out of all this pretentious mess. Will Oldham came up with the new name flying back from a tour in Australia. Bonnie 'Prince' Billy may be a character who doesn't like to be subsumed in to a coordinate system. In my opinion, Will Oldham concerns are needless. There are no big nuances in the music under the different moniker names. Only the hard-core followers can claim this and devote their time to argue about the marginal differences that exist. Bonnie 'Prince' Billy has been labeled "dark americana" and "appalachian post-punk solipsist" among other labels.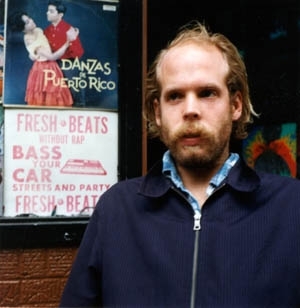 He grew up in Louisville, Kentucky with mother (housewife) and father (lawyer) and two brothers. Will Oldham's older brother, Ned, played in a punk-rock band and occasionally slipped some music tips to his younger brother. Will Oldham's younger brother, Paul, was also in to music. Will Oldham learned to play guitar when he was 19 and after a while he went from playing one to three chords. The brothers have played together. However, Will Oldham initially got in to acting and studied at the Walden Theatre and even got a small roll in a film. But an acting career didn't really interest him. He applied for Brown University (Ivy League University). He hated it and quickly dropped out, moved to Los Angeles and then to New York, returned to Brown, hated it again but studied a little longer and then dropped out for good. At this time in his life he felt unstable and had some mental problems and retreated in to an imaginary world. As in the case of Jim White the music become a way out of the problems. He sent some demos to a couple of record companies, including Drag City who was interested to release a single. Will Oldham has been connected with Drag City ever since. BPB is known for his deep musical introspection and is notoriously difficult to interview. Maybe this is because he is shy or just self-confident, or a combination of shyness and confidence. Sometimes he's called a recluse or an enigma. In the interviews he can be incomprehensible, reticent or rude depending on the situation or the mood. But, still he has my deepest sympathy when some questions constantly returns for example the many moniker names, personal life, how his newest album can be regarded in respect to the former, his meeting with Johnny Cash at the recording of "I See A Darkness" for American Recordings etcetera. However, the difficulty to interview him only reinforces the myth-building. His untamed red beard and casual wear also contributes to the picture of a man who doesn't care. At least doesn't care about things that are not important to him. In several interviews he declares that he really enjoys every aspect of making an album, to write, to arrange the songs, to record, and the releasing of it, but not the marketing of it. In fact, he hates it. Even this genre has promotion, interviews and touring. This will eventually tear these artists out. My simple opinion is that some people, like BPB among others, should just be left alone doing what they do.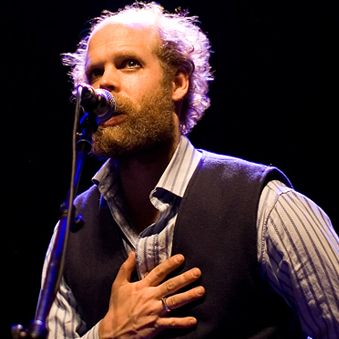 BPB is working hard and constantly. He has released over 15 studio albums and several live albums. He often collaborates with other musicians, without any particular pecking order which adds to the confusion as to who backs up whom. No wonder BPB has an uneven production. If he would ration his production rate just a bit there would be really solid albums. But, who am I to have opinions on the production rate. BPB has released "There Is No-One What Will Take Care Of You" (1993), "Days In The Wake" (1994), "Viva Last Blues" (1995), "Arise Therefore" (1996), "Joya" (1997), "I See A Darkness" (1999), "Ease Down The Road" (2001), "Master And Everyone" (2003), "Superwolf" (2005), "The Brave And The Bold" (2006), "The Letting Go" (2006), "Lie Down In The Light" (2008), "Beware" (2009), "The Wonder Show Of The World" (2010) and Wolfroy Goes To Town (2011). Of course, I have all the albums above. I even got the album "Sings Greatest Palace Music" there BPB as a format for his songs uses a Nashville standard concept. Unbearable, tacky and horrible, to say the least. I have not included "What The Brothers Sang" with Dawn McCarthy from 2013 (covers of Everly Brothers). You have to draw the line somewhere and this is where I draw my line. A disclaimer: Bonnie 'Prince' Billy release album faster than I can update this page. I have a backlog to take care of some day. The best album is "I See A Darkness" from 1999. An unsurpassed masterpiece without any weaknesses. At the same time it's a very dark album. Johnny Cash has made a very good version of the title track "I See A Darkness" on American III: Solitary Man. In fact, Johnny Cash made the song and BPB known to a broader audience. The lyrics are brilliant:

"Well, you're my friend, and can you see?
Many times, we've been out drinking;
Many times we shared our thoughts.
But did you ever, ever notice, the kind of thoughts I got?
Well, you know I have a love; a love for everyone I know.
And you know I have a drive, to live I won't let go.
But can you see its opposition, comes rising up sometimes?
That its dreadful imposition, comes blacking in my mind?
And then I see a darkness,
And then I see a darkness,
And then I see a darkness,
And then I see a darkness.
Did you know how much I love you?
Its a hope that somehow you,
Can save me from this darkness."

With over 15 studio albums and despite the uneven quality of the songs Bonnie 'Prince' Billy has scraped together a 2-CD compilation. I See A Darkness dominates with eight songs. Additional songs from this album could very well have been included in the compilation, but I've given some priority to songs from the other albums. The last song on the compilation is called "We Are Unhappy" and this is both an accurate signature for BPB and a worthy conclusion of the compilation. The lyrics deal with subject as darkness, lies and blood and disease. BPB manages to combine the beauty and the not so beauty things in life (the really ugly things, that is). Sometimes he's really explicit: "When You Have No One, No One Can Hurt You". The songs are simply constructed and performed. It's definitely no overproduction and never too many instruments. It works. Bonnie 'Prince' Billy sings both in tune and false. I don't think he knows when he does the one or the other. The sometimes cracking voice is nothing to be upset about, since it's a part of the BPB-concept. Unlike most other artists in the genre, he is also - with gothic country standards - a little foul-mouthed in his lyrics. Listening to a 160-minute compilation with BB requires being in the right mood. If you're not feeling down before you start listening, you will almost certain feel down after listening to Bonnie 'Prince' Billy.
Below is a suggestion for a 2 CD compilation.
| | | |
| --- | --- | --- |
| No | Song | Album |
| 1 | Long Before | There Is No-One What Will Take Care Of You |
| 2 | Riding | There Is No-One What Will Take Care Of You |
| 3 | You Will Miss When I Burn | Days In The Wake |
| 4 | The Brute Choir | Viva Last Blues |
| 5 | New Partner | Viva Last Blues |
| 6 | Stablemate | Arise Therefore |
| 7 | You Have Cum In Your Hair And Your Dick Is Hanging Out | Arise Therefore |
| 8 | Idea And Deed | Joya |
| 9 | Nomadic Revery (All Around) | I See A Darkness |
| 10 | I See A Darkness | I See A Darkness |
| 11 | Another Day Full Of Dread | I See A Darkness |
| 12 | Death To Everyone | I See A Darkness |
| 13 | Song For The New Breed | I See A Darkness |
| 14 | Today I Was An Evil One | I See A Darkness |
| 15 | Black | I See A Darkness |
| 16 | Raining In Darling | I See A Darkness |
| 17 | Careless Love | Ease Down The Road |
| 18 | Grand Dark Feeling Of Emptiness | Ease Down The Road |
| 19 | Ain't You Wealthy, Ain't You Wise | Master And Everyone |
| 20 | Wolf Among Wolfes | Master And Everyone |
| 21 | Even If Love | Master And Everyone |
| 22 | Hard Life | Master And Everyone |
| 23 | Blood Embrace | Superwolf |
| 24 | I Gave You | Superwolf |
| 25 | Some Say (I Got Devil) | The Brave And The Bold |
| 26 | Love Comes To Me | The Letting Go |
| 27 | Strange Form Of Life | The Letting Go |
| 28 | Cursed Sleep | The Letting Go |
| 29 | I Called You Back | The Letting Go |
| 30 | You Remind Me Of Something | Lie Down In The Light |
| 31 | For Every Field There Is A Mole | Lie Down In The Light |
| 32 | Willow Trees Bend | Lie Down In The Light |
| 33 | There Is Something I Have To Say | Beware |
| 34 | Where Wind Blows | The Wonder Show Of The World |
| 35 | Someone Coming Through | The Wonder Show Of The World |
| 36 | There Will Be Spring | Wolfroy Goes To Town |
| 37 | Quail And Dumplings | Wolfroy Goes To Town |
| 38 | We Are Unhappy | Wolfroy Goes To Town |
Best album: I See a Darkness
Best songs: The Brute Choir, Idea And Deed, I See A Darkness, Another Day Full Of Dread, Death To Everyone, Black, Some Say (I Got Devil), Strange Form Of Life, Quail And Dumplings