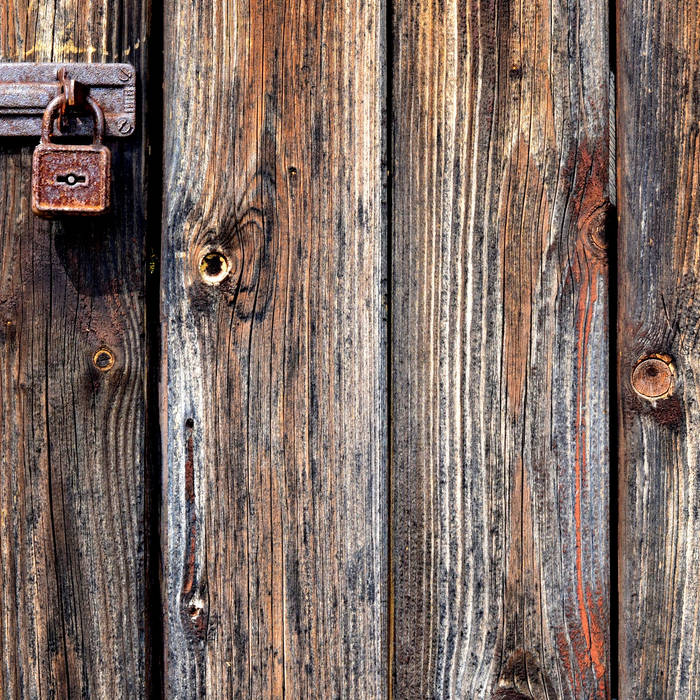 One of my tricks to keep me informed of what's going on in the genre is to follow artists on Bandcamp. To "follow" means that I get an update whenever there's any news. I don't get news very often. Business is slow. The genre is slowly but surely evaporating into thin air. On May 13th 2020 a most unexpected event occured. Black River Brethren released a new digital album. Their one and only EP "Anatomy of a Gun" was released in 2009 on defunct Devil's Ruin Records. In an e-mail Darrell Brown (who plays mandolin, banjo, dobro among other instruments) explains: "I have been wanting to put this out for quite some time. The five song Anatomy of a Gun EP that we released - first independently and then on the independent label Devil's Ruin Records - was a single snapshot of the Black River Brethren. Due the fact that dark roots music (or whatever you want to call the underbelly of alt-country) wasn't really a "thing" when we were heavily engaged in writing, rehearsing, and recording our material (one venue was excited to have a "creepy country band" in the local scene) combined with life circumstances, we just never got around to getting all of our material out there ...I thought it was high time to let the world in on a little more of the world of the Black River Brethren. And hey, there might be a few more tracks to see the light of day in the future...". The new album is titled "From Behind the Cellar Door (demos)". I wavered back and forth whether I should write a review. In the end, I decided not to. The new album is more of a compendium than a thematic album. However, compendium or not, the album showcases their versatility and songwriting skills.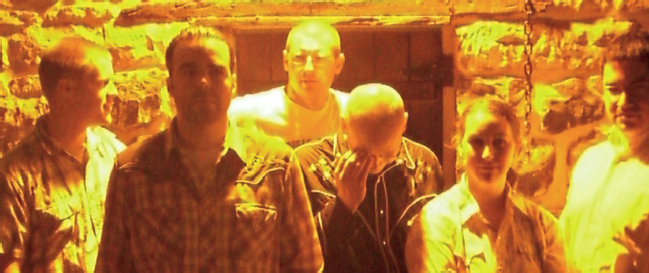 The band members of Black River Brethren isn't exactly close neighbours. Some of them had, at the time of the recordings, to drive a long distance for rehearsals. In the e-mail Darrell Brown explains the process: "a part of our process was when an individual songwriter wrote a new song that they wanted to introduce to the band (there are three primary song writers in the band), to make things easier, we would create a scratch track to share with everybody else so we could familiarize ourselves with the song and begin our own creative contributions so that when we came together, we could learn material quickly. This isn't to say that there hasn't always been great collaboration as well." The album contains alternate versions of "Something Wicked" and "You Must Be The Devil" from the Anatomy of a Gun EP. Darrell Brown explains: "I thought including the two previously released tracks showed nice characters that aren't necessarily present on the EP versions, namely, the folk qualities of Something Wicked (nicely accentuated by the cello) and the raw/ruckus energy of You Must Be The Devil live (it really is a great song live!). Ultimately, there's a certain honesty to these recordings that I am glad was caught along the way." I agree. Other than these songs there are a couple of nuggets on the album like "Army of the Dead". It is based on a ghost legend Darrell Brown found in a book he picked up in Charleston, South Carolina called The Doctor to the Dead Grotesque Legends and Folk Tales of Old Charleston (John Bennett). The songs "Governor Boggs" and "Bordertown" also stand out. Other songs on the album have a softer expression, almost leaning towards alt-country.

The survival rate in the gothic country genre is disturbingly low. Therefore, it's equally surprising and encouraging to find out that Black River Brethren is soldiering on. "While there's life, there's hope", said Cicero. In the email I finally asked Darrel Brown about the status of the band. He replied: "the Black River Brethren still exist. Will be playing live any time soon? Probably not. Is there more music? Sure there is. Beyond the songs on Behind the Cellar Door, there are other BRB songs that are still worth sharing with the world, as well as music from other projects by BRB members that are currently bubbling their way to the surface, so stay alert, because the Black River Brethren story isn't over...".