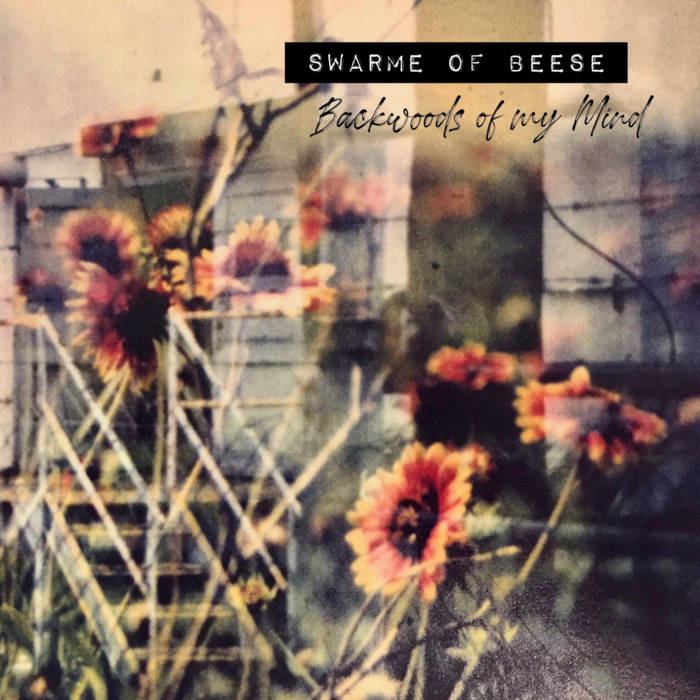 Stephen Canner, Lynne Adele and Stefan Keydel formed The Victor Mourning (TVM) in Austin, TX in 2008. They released their one and only album "A Handful of Locusts" in 2010. Between 2010–2017 the band members were divided between Texas and Tennessee, and relocated back to Austin in 2018. Thereafter, TVM agreed on a new musical direction. According to themselves "you'll still recognize the stripped-down underpinnings of our acoustic hillbilly noir sound, but you might also notice a bit more texture and an extra layer of psychedelic folk among our wide-ranging influences." To reflect the new direction, TVM shed skin and changed their name to Swarme of Beese (old-time spelling). When the Obscurometer were still functioning, which measured the obscurity of an artist from 0 (no obscurity) to 100 percent (total obscurity), TVM scored 96,4 percent. With an obscurity rate of this scale, changing your name isn't exactly something that a market strategist would suggest. This would probably make the band even more obscure. But, this band colour outside the lines. I have wished for a new TVM-album for a long time. Waiting for an album often creates an expectation gap, which is hard to close. With all respect, it's difficult for a band to age with dignity and vitality. A great album could be written and recorded in the spur of the moment. A great album could also be recorded, and then revised and refined over and over again. One must bear in mind that this comes at a risk. You can get lost in the process, in all revisions and refinement, losing sight and control over your initial idea and aim. This album, "Backwoods of My Mind", has taken time. From the product declaration in the press kit: "The album's eight shadowy, unsettling tracks take the listener down haunted paths that meander off the main roads to the eerie places where boundaries between the real and the imaginal disappear. Songs of heartbreak and longing, lost innocence and betrayal, guilt and forgiveness are punctuated with atmospheric arrangements, soaring harmonies, and sweeping violin solos. The tracks flow like sequences from an apocalyptic fever dream; but when the fever breaks and the songs end, we're left with a sense of hope and redemption.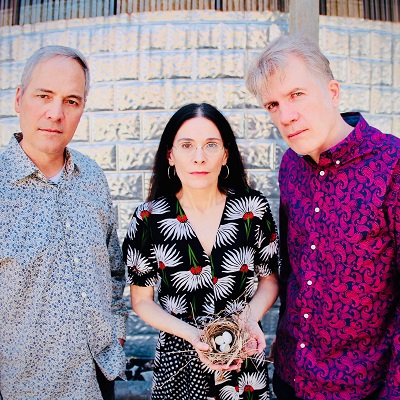 The album begins with the title song "Backwoods of My Mind". A rabbit is caught, skinned, prepared and eaten. "She took those rabbit bones and made herself an altar there / She took those bones and a put a lock of her own hair / She prayed in front of it for all the things she'd ever lost / She threw herself across, across, across that cross". The rabbit continue to play a role in the song, despite its demise. Dream or nightmare? Pure hallucinations? Subconscious memories? Symbolism? Anyway, true gothic horror. The second song is "Singing in the Dark". The introduction goes in medieval style. The song has everything you can ask for: Lynne Adele's beautiful vocals and guitar strumming, Stephen Canner playing the lead part on the bouzouki and Stefan Keydel's violin harmonies. Unarguable, one of the best songs on the album. The arrangement and instrumentation are impeccable. Adding to this, backing vocals which really frame the song. Framing is important in art since it enhances the artwork. This also goes for music. The third song is "Such a Thing as Tupelo". Apparently, Jesus didn't come from below. Allegedly, he came from Tupelo. "You learned it wrong from women and from bitter dying men / You just followed on like others do / Til one day you just realized that you own this whole big world / The whole damn thing is only up to you / Someone told me Jesus came from Tupelo". This song relies heavily on the vocals. Moreover, the song really grows on you. The fourth song is "Crown of Wire". The song begins instrumentally with distant banjo picking, glockenspiel and melodic strains. "Holes in both my hands / the blood cries out / a book of stone / a cross of clay / a crown of wire / and then I'm gone".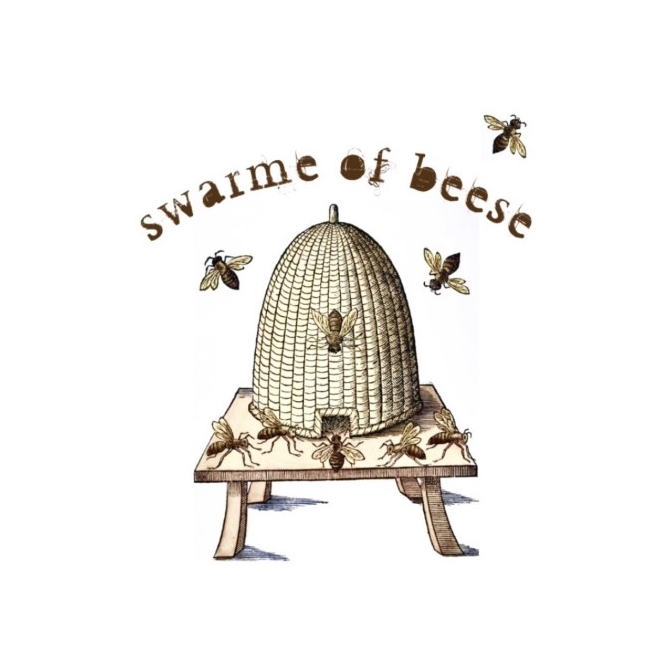 The fifth song is "Battleground". This song isn't bad, just not as good as the other songs on the album. The sixth song "I Sing to You" is a heartfelt love song. Executive summary: I'm here, you're not here. Not the darkest of gothic country, but it has a dark streak and a bittersweet melancholia that runs throughout the song. The seventh song, "Guntown Mountain" is one of the absolute highlights on the album. The chorus (repeated three times) "Now as I sit here upon Guntown Mountain / I watch the cars as the roll towards Tennessee / I sit here thinking on the secrets of these mountains / [She/They/I] won't come down from Guntown Mountain". Excellent songwriting, perfectly executed. Obscurity isn't the opposite of quality. For that matter, I don't think that Swarme of Beese are doomed to obscurity. There ought to be a certain demand for root-based music in a developed and civilized society. Authentic music is very hard to find these days. The copiers, fakers, imitators, impersonaters and imposters tagged gothic country, gothic americana, dark americana and southern gothic are everywhere. The eight and last song is "Nothing But Her Name". I like this song. The song structure is quite quirky with emphasis on the last word in every sentence. Somehow it got stuck on my cerebral cortex. The closing song is the most difficult to place. It concludes the album and, when it's done meticulously, wraps it all up. This was a brief of overview. I leave something to you to explore on your own.
And finally, the overall assessment. Needless to say, my expectations were high. Let me start by saying that the new album isn't what I expected. It exceeds my expectations. In fact, this album could very well be the album of the year. And finally, an album that lives up to its product declaration. All packaged in a Steely Dan-like production. My only complaint is the short total running time, 38 minutes. I blame the enthusiasm for vinyl. Not only do vinyl limit the total running time, the songs must also fit on two sides. "Backwoods of My Mind" is available in the format of your choice. You can listen to it and buy it at Bandcamp, just click here (opens in a new window).