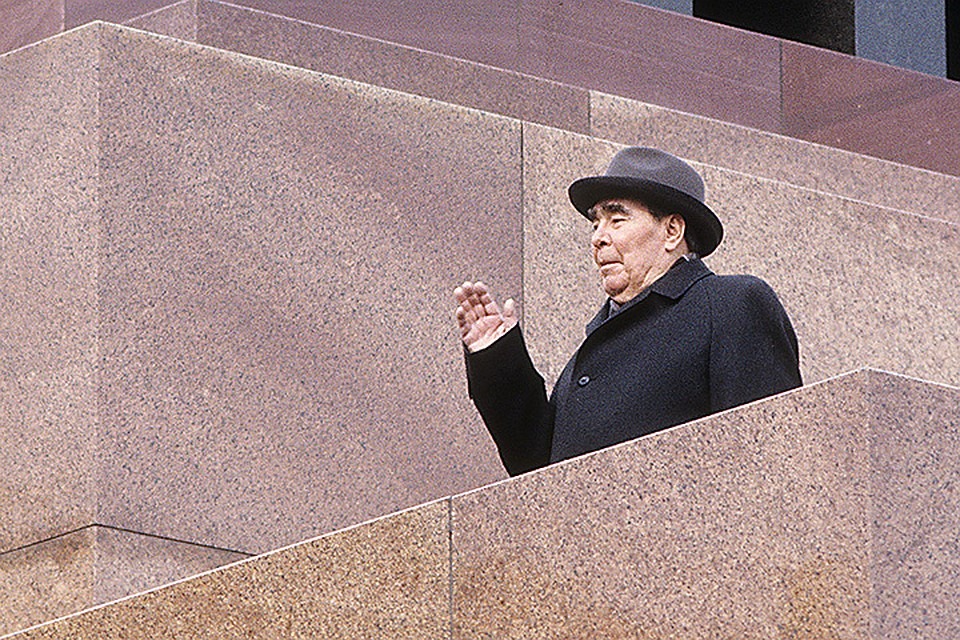 To smile and wave is a way to pretend like you have some kind of idea of what is going on when in reality you don't have a clue. The Soviet president Leonid Brezhnev (1906-1982) rarely smiled and barely waved. His stiff facial expression and robot-like waving to the people from atop the Lenin Mausoleum is a memorable moment in history. Brezhnev is, right or wrong, associated with stagnation. The term "Era of Stagnation" was coined by president Mikhail Gorbachev in order to describe the negative way in which he viewed the economic, political, and social policies of the Soviet Union that began during the rule of Brezhnev, and continued under Andropov and Chernenko. Sometimes this period is called the "Brezhnevian Stagnation". The gigantic BAM project served as a way to instill faith in the future, read more here (opens in a new window). The gothic country genre is also in stagnation. Or is it?

In contrast to 2021, this year turned out to be a very productive year with album releases from many renowned artists: Wovenhand (Silver Sash), Sons of Perdition (Heathen Hof), Those Poor Bastards (God Awful), Murder by Death (Spell/Bound), The Builders and the Butchers (Hell & High Water), Munly and the Lupercalians (Kinnery of Lupercalia; Undelivered Legion), Mr Plow (Legendary Super Hits! Volume Four), Dad Horse Experience (At the Limbo) and Swarme of Beese (Backwoods of My Mind). A post-pandemic bonanza with a time lag? In terms of quality, 2022 was a good year.

What about next year? My judgement is clouded by my commitment. Clearly, there's a difference between what I hope for and what I expect will happen. I have three wishes for 2023. The first wish: a new gothic country album from Christian Williams. This recording project is an off and on project that takes time. According to the artist, the easy part is coming up with ideas; the hard part is shifting through all of that and figuring out what's worth working with for an album. The second wish: to acquire at least one of the hard-to-find four missing albums, read more here (opens in a new window). The third wish: to lay my greedy hands on all albums from the defunct label Devil's Ruin Records. At the moment, I got 35 out of 40 registered albums on Discogs. Four of the missing albums were probably never manufactured and distributed, read more here (opens in a new window). So we are down to one missing album. What about new album releases in 2023? This is what I know at the time of writing: Slackeye Slim (Scorched Earth, Black Heart), Swarme of Beese (Fruits of the Golden Land) and The Handsome Family ("untitled"). Moreover, T.K. Bollinger will maybe come up with a physical release of the best songs from his 12 "Ordinary EP"-project (originally scheduled to 2022). Oldboy of the Fens will maybe or maybe not release a new album. They release a new album every two or three years. Antic Clay (Broom of Fire) has been scheduled for five years in a row. Maybe the upcoming year is the year when it will finally happen. Hopefully, there will be more albums. What is the right thing to do in these circumstances? Smile and wave.